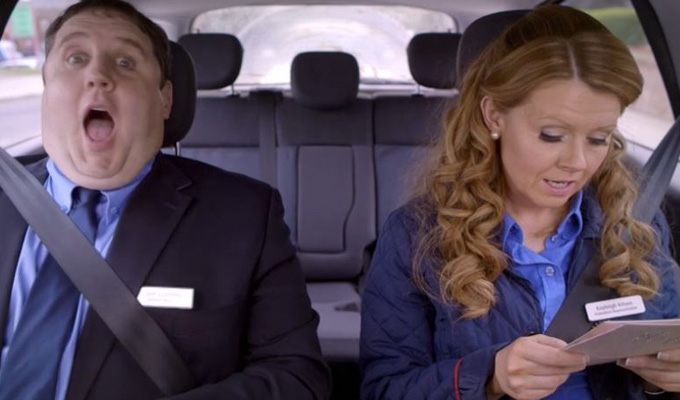 Peter Kay's' Car Share to return for one more episode
A new instalment of Peter Kay's Car Share is to be released as an audio download.
The comic said he created the special short episode with co-writer Paul Coleman and Sian Gibson to cheer people up during the lockdown.
He explained: 'It's a horrific situation right now we're all going through and like so many people I feel compelled to try to do something positive in an attempt to cheer people up in some way.
'Sian Gibson, Paul Coleman and myself got together via t'internet and wrote a new short episode of Car Share. It all happened very quickly - in fact, it didn't exist a week ago.
'Obviously we weren't able to film anything because of the lockdown but I hope people will use their imagination and enjoy listening.'
Shane Allen, the controller of BBC Comedy, added: 'We can't thank Peter enough for giving up his time and effort to make this extra special treat happen.'
The last episodes of Car Share aired in May 2018, but Kay withdrew from public life the previous year, cancelling what would have been his first stand-up tour for eight years as he cited ''unforeseen family circumstances'
News of the new episode – to be available on BBC iPlayer from 7pm on Friday – comes just hours after Kay's return to TV screens was announced. The comic will be taking part in the BBC's live three-hour charity spectacular, Big Night In, on April 23 raising money for Children in Need and Comic Relief.
He had previously been set for a return to the spotlight this month, DJing his Dance For Life fundraisers, but they were cancelled because of the pandemic.
Published: 8 Apr 2020
What do you think?