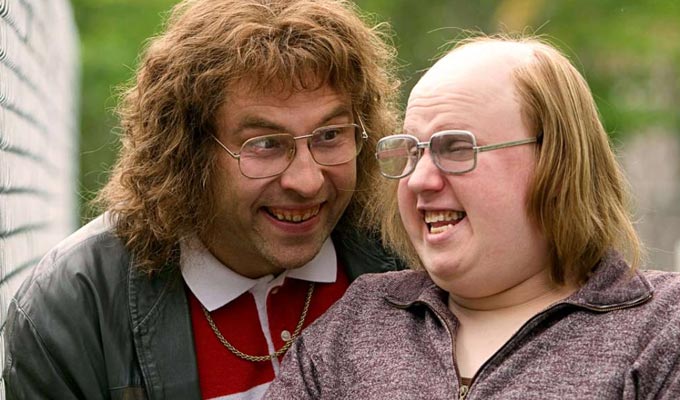 Little Britain could be back as a stage show
Little Britain could be returning as a stage show, Matt Lucas has revealed.
The comedian was responding to reports that he and David Walliams had been offered £3million to revive their sketch show on Netflix following their one-off Little Brexit on Radio 4 last year
Speaking to Radio 2's Zoe Ball he confirmed that they had spoken to the streaming giant 'a while ago' and that the deal 'might happen'.
But he also suggested other ways they could revive the show.
He said: 'We'd love to bring it back in some way at some point. We're both quite busy boys. But we're speaking often.
'One idea was to maybe do a stage show of it again because we did a tour about 15 years ago.
'So we don't know, it may come back in some form, we're just figuring out what that will be.'
The 2005 tour was also the trigger for a fallout between the two stars, with Lucas describing an all-out screaming match 'hurling obscenities at one another' in his autobiography. However, the pair have since had a rapprochement.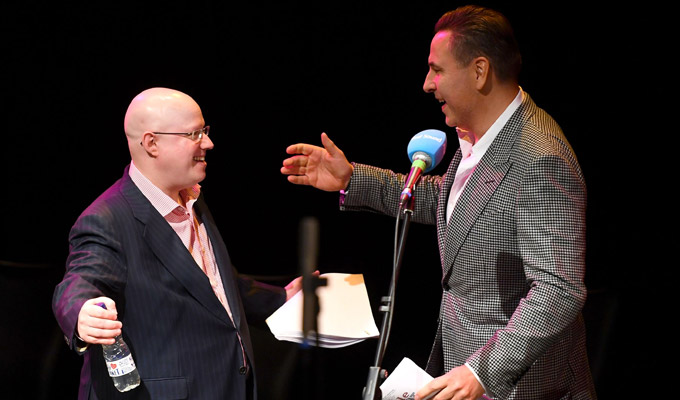 Lucas was speaking to launch his new Radio 2 podcast Bitch, Bitch, Bitch, which stars today, and to promote an initiative from the Leon restaurant chain to get free meals to NHS workers during the coronavirus crisis.
He is also seeking to release his updated version of the baked potato song from Shooting Stars to benefit the crowdfunding drive.
- by Jay Richardson
Published: 27 Mar 2020
What do you think?