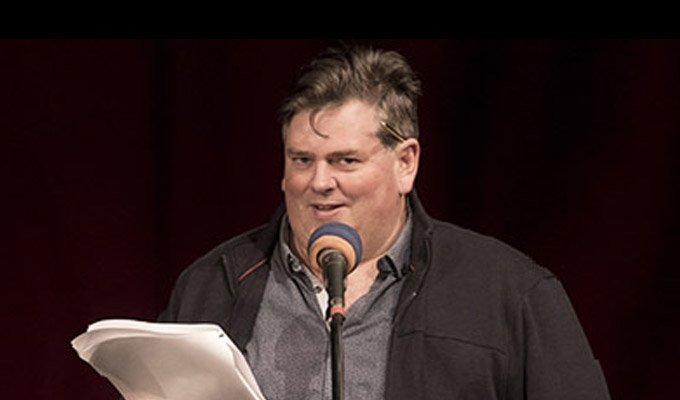 Count Arthur Strong cast member dies
Comedian Dave Mounfield, a regular part of the Count Arthur Strong cast, has died at the age of 50, a few months after being diagnosed with cancer.
He appeared on the Radio 4 show from the pilots in 2004 to the Christmas special in 2019, which he recorded just after learning he had the disease.
His roles included playing café owner Gerry and the absent-minded thespian's long-suffering sidekick, Geoffrey, and he also appeared in several of Count Arthur's tour shows.
The character's creator Steve Delaney used the Count Arthur Twitter account to post: 'It's absolutely devastating news that my friend and comedy collaborator Dave Mounfield has gone. A lovely and talented man. I will miss him very much.'
Sue Perkins, who also starred in the radio shows, posted: 'A wonderful; kind and talented man. He'll be so very missed x'
And Rufus Jones, star and creator of the Channel 4 comedy Home, told Delaney: 'I'm so sorry to hear this. You have both rendered me helpless with laughter over the years. What a performer Dave was.'
Mounfield – who died in hospital yesterday – was well known on the Brighton comedy and theatre scene, and was for a time in the sketch group The Ornate Johnsons.
Komedia, the comedy venue owners who produce Count Arthur's radio shows and live tours, announced the news on their website 'with deep sadness'.
They said that during the recording of the last Christmas show 'he was on great form as usual, despite knowing he was ill'.
And they added: 'Dave will be greatly missed by all the Count Arthur Strong Radio Show team and our thoughts are with his family.'
His other credits include the absurd Sky comedy This Is Jinsy and the 2011 rave movie Weekender, in which he played a naked landlord.
The This Is Jinsy Twitter account posted: 'Very sad news. Our dear friend and colleague Dave Mounfield (aka Mr Cooshay) has departed the island and this world. He will be sorely missed. Sending all our love to his family and remembering his lovely enthusiasm and fine comedy talents. Jinsy Praise him! x'
Published: 15 Mar 2020
What do you think?