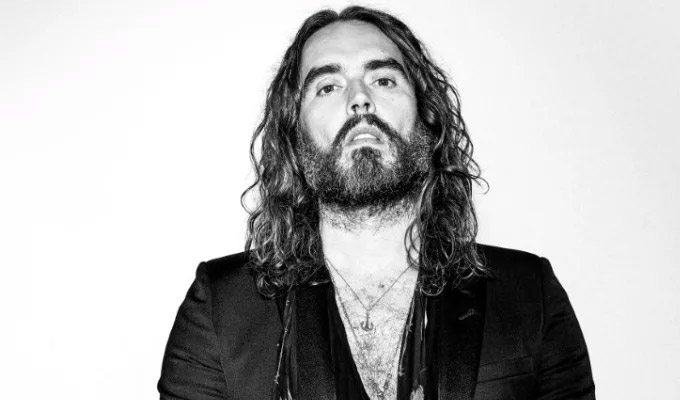 Russell Brand pulls gig over coronavirus
Russell Brand has pulled a sold-out tour show because of the coronavirus
The comedian had been due to perform his show at the Perth Concert Hall in Western Australia tonight.
However he cancelled after a woman who attended the venue fro an earlier show tested positive to the illness last week
Twitter Brand said he was 'not happy with the risk' of doing the show.
He wrote on Twitter: 'We have to sadly cancel tonight's show in Perth because there has been a confirmed case of coronavirus in someone who attended a recent show and I am not happy with the risk for me or for any of you. My apologies, I hope to see you soon.'
There are currently four confirmed cases in the state, and three people have died from the virus in Australia, including a 78-year-old Perth man.
A woman attended a West Australian Symphony Orchestra show, along with 1,500 other audience members, while infected. She had been tested for the virus, but attended without waiting for the results – and the next day they came back positive.
'It was very regrettable she decided to do that,' said Dr Andrew Roberston, Western Australia chief health officer.
Despite Brand's cancellation, all other shows are continuing in the venue, which has been 'thoroughly cleaned based on the advice of the health authorities'.
Published: 9 Mar 2020
What do you think?