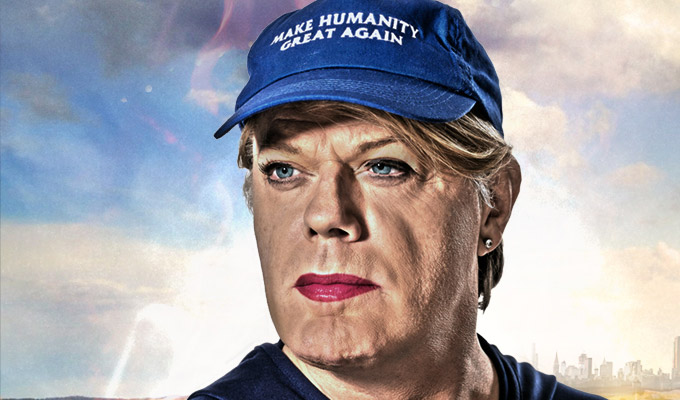 Eddie Izzard: I'm running 28 marathons in 28 days
Eddie Izzard has vowed to run 28 marathons in 28 countries in 28 days as a reaction to Brexit.
The pro-EU comedian and said he hoped his efforts across Europe would help promote unity, rather than division.
No further details of where or when he will run have yet been announced – but there are 27nations in the EU, plus Britain would make 28
He said: 'In our country and our world there is far too much talk of division. We can stop this by talking of unity.
'As Europeans we have achieved so much since 1945, no matter how legal agreements might change over the years. Peace, friendship, trade, even love. A sharing of cultures without losing our identities. That is the true power of union.
'So today, let's start to put these divisions behind us. It is the perfect day to start something I have dreamt of doing for many years: to run through Europe.
'I will attempt to run 28 marathons in 28 countries in 28 days, raising money for charity. United, not divided, we can make humanity great again.'
He has set up a crowdfunding page for the challenge, using the hashtag #MakeHumanityGreatAgain, but says he won't name the charities which will benefit until after he's finished the runs.
In 2009, Izzard completed 43 marathons around the UK in 51 days for Sport Relief despite having no previous history of long-distance running. And seven years later he ran 27 marathons in as may days in the tougher climate of South Africa, representing the number of years Nelson Mandela had been incarcerated.
He posted a video announcing his plan at the very moment Britain officially severed ties with Brussels"
Published: 1 Feb 2020
What do you think?