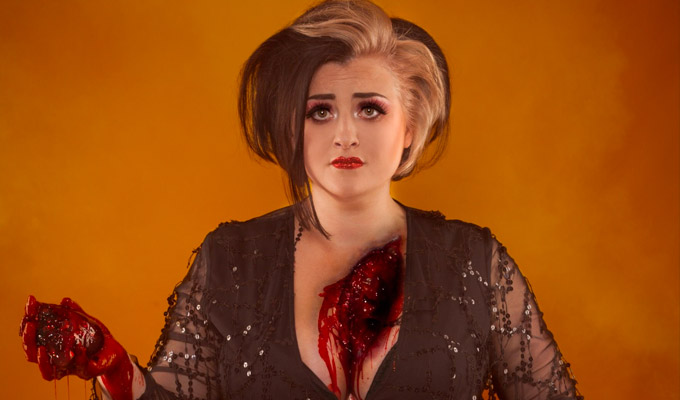 Edinburgh Fringe 2020: So it begins...
It might be depressing for comedians considering what they might bring to this year's Edinburgh Fringe – but the first shows for 2020 have already gone on sale.
Kiri Pritchard-McLean, Showstopper and Foil Arms and Hog are among the performers to get their act together early enough to be selling tickets a full six months before the festival starts.
Irish sketch trio Foil Arms and Hog will be returning to the biggest venue on the Fringe, Underbelly's McEwan Hall, with a new hour of material entitled Hogwash at 9.10pm.
They will be followed in the same space by Shit-Faced Shakespeare, in which a cast of classically trained actors – including one drunken performer – will take on Much Ado About Nothing at 11pm.
Meanwhile, Pritchard-McLean, pictured, will be performing her fourth full-length show, Empathy Pains, at Pleasance Upstairs at nightly.
The show is about trying to understand a group of people who she struggles to empathise with, which means she's spent the last year talking to non-offending paedophiles on the internet.
Pritchard-McLean will also be co-hosting a live version of her and Rachel Fairburn's true-crime podcast All Killa no Filla to Edinburgh for a one-off at the 750-capacity Pleasance Grand on August 23.
The venue will also host magician Ben Hart at 7.30pm nightly and Showstopper! The Improvised Musical at 9.20pm.
Daniel Sloss and Jimeoin – always among the first comics to announce their Fringe shows – are also returning. Sloss's Hubris will be at the Queen's Hall, while Jimeoin's Turn It Up! Is at The Stand's New Town Theatre for the duration of the festival.
A few more shows are expected on sale tomorrow.
Pleasance tickets are on sale here and Underbelly here, the others go on sale tomorrow at 10am.
Published: 29 Jan 2020
Recent News
What do you think?