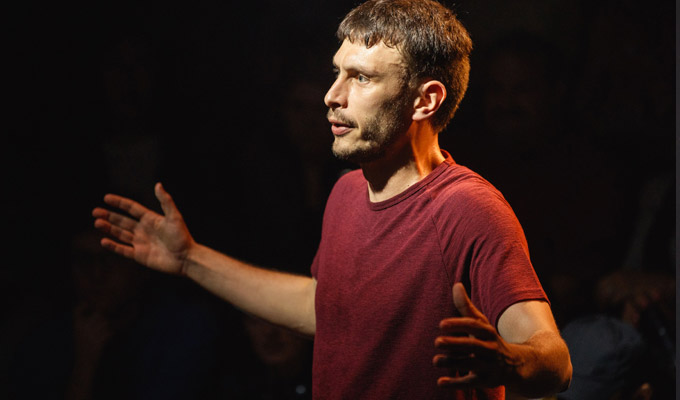 Richard Gadd's Baby Reindeer heads to the West End
Richard Gadd's acclaimed one-man show Baby Reindeer is heading to London's West End.
The show, about the comedian's nightmare experience as the victim of stalking, will be at the Ambassadors Theatre for a month from April 2.
It will then transfer to the Brooklyn Academy of Music in New York, where it will have its US premiere from May 21 to June 13.
Baby Reindeer, directed by Jon Brittain , launched at the Edinburgh Fringe last year and previously ran at the Bush Theatre in West London.
Gadd said: 'Baby Reindeer has been one of the most challenging, yet rewarding experiences of my life. With an incredible team behind me, I have pushed myself to ridiculous limits in a show I find incredibly hard to say and do.
'The show is about the past six years of my life. An incredibly complicated, messy, confusing, and ultimately challenging period of time at the hands of a serial stalker hell-bent on ruining my life.
'It is a period of my life that I still look back on to this day with much unease. How did it get as bad as it did? How was it allowed to go on for so long? Why was there no help for me?
'I feel a moral duty to let people know the terrifying reality of going through something like this. I am absolutely delighted to be in the West End at such a prestigious venue like the Ambassadors. It is all a dream come true.'
Producer Francesca Moody described Baby Reindeer as 'one of the most original and brilliant pieces of theatre I have ever seen and I passionately believe that it should be experienced by as many people as possible.'
Tickets are on sale now here.
And click here for our review of the show.
Published: 22 Jan 2020
What do you think?