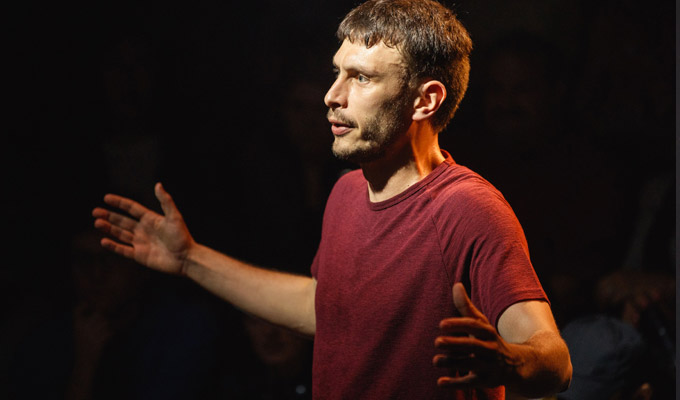 Baby Reindeer
How much torment can one man bear?
Richard Gadd previously excoriated his soul with the grim tale of how he was groomed and sexually abused as a young man. Monkey See, Monkey Do – the powerful, bleakly absurd account of the psychological scars that incident left – won him the Edinburgh Comedy Award in 2016.
But around the same time he was embroiled in a new hell – as the victim of a stalker: a female customer of a bar he worked in, who convinced herself they were in a relationship after he flirted with her out of pity.
In comedy, stalking is often made light of - silly jokes about hiding in the bushes or how songs of unrequited love can sound a bit creepy. But in this potent, often uncomfortable, show, Gadd compellingly depicts the full horror of how his whole life was taken over by this unwanted attention.
Martha, as he calls his tormentor, would bombard him with hundreds of emails and hours of phone calls. She would turn up at gigs and at his home. She attacked his partner and verbally abused his parents. Gadd's whole life becomes dominated by trying to deal with her venom, as she achieves her aim of being always on his mind.
And when he eventually goes to to the police, he's told: 'We're sorry, there's nothing we can do.'
That such an all-encompassing nightmare exploded from nowhere gives the story the edge of an unsettling psychological thriller, the sort of thing that could happen to anyone, anywhere.
Gadd, with the aid of director Jon Brittain, brilliantly convey the intensity of the situation and the comedian's helplessness against Martha's onslaught, coming from ever-new directions.
She – a middle-aged woman whose pet name for Gadd is 'Baby Reindeer' – is only ever seen through her semi-coherent messages, projected in stark monochrome, or sometimes represented by an empty bar stool. Yet her presence is always felt, giving the audience some small glimpse of what it's like to be ever under her attention. In a trivial echo of the real ordeal, the monologue gets inside the viewer's head too.
Gadd's performance is all-enveloping. That he lived through the experience gives the story a raw intensity as well as its authenticity. There are a couple of droll comic moments, but they give only momentary relief from the emotional woes, as this chilling piece, staged in the round, knows exactly what side of the comedy-theatre line it dwells.
His writing, too, is tense, terse and impactful – and also candidly self-analytical, questioning whether his own actions or his own confused sense of sexuality, triggered by that adolescent trauma, may have contributed to his situation, as his fragile confidence is sapped. Not true, of course, the blame lies with Martha – but Gadd is sensitive enough to portray her as something of a tragic victim herself, not just some demonic psycho.
Gadd gathered much acclaim for this taut 70-minute show when in debuted at the Edinburgh Fringe. Away from the heightened critical reactions the festival foments, it's clear he deserves every bit of it.
Review date: 14 Oct 2019
Reviewed by: Steve Bennett
Reviewed at: Bush Theatre
Recent Reviews
What do you think?