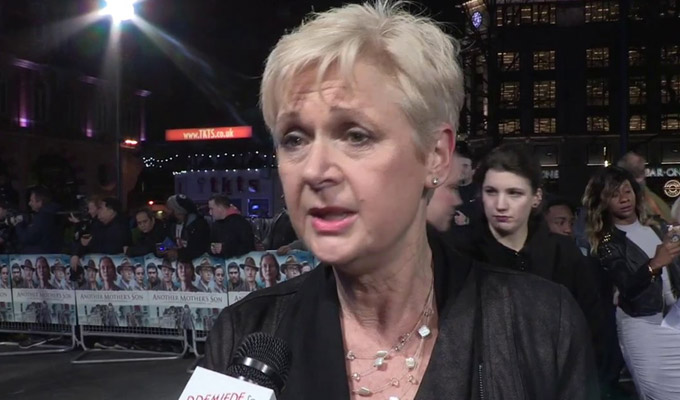 Alternative comedy pioneer Jenny Lecoat writes her first novel
Jenny Lecoat, one of the pioneers of the alternative comedy circuit, has written her first novel - and it has just been sold to an American publisher in a six-figure deal.
Hedy's War is about a young Jewish girl from Vienna who fled to Jersey to escape the Nazis, only to find herself once more entrapped when the invading forces occupy the Channel Island.
The novel - based on a true story - will be published in the UK by Polygon, an imprint of Scottish independent publisher Birlinn in May.
Now trade website The Bookseller reports that it has been sold to HarperCollins in America, after the publishing giant made an offer 'within five days' of being sent it.
Brittany Lavery, who made the offer for HarperCollins, told the website: 'I read the whole thing in a day and my heart was in my throat.'
Lecoat added: 'I am still in shock, thoroughly overwhelmed, delighted, immensely grateful and a little bit terrified. All of which is probably appropriate.'
Lecoat was born in Jersey where her parents were raised under German occupation.
She moved to England aged 18, where, following a drama degree, she spent a decade as one of the few women on the alternative comedy circuit during its early days. And she was nominated for the Perrier award in 1986.
But she quit live performance in the early 1990s to become a screenwriter.
She wrote Young Dracula for CBBC and worked on The Catherine Tate Show and Birds Of A Feather, among others, as well as her own sitcom, Sometime Never, which was made for ITV in 1993
Lecoat also wrote the 2017 film Another Mother's Son, which starred Jenny Seagrove and John Hannah and was also based on a true story from the German occupation of the Channel Islands,
Published: 20 Jan 2020
What do you think?