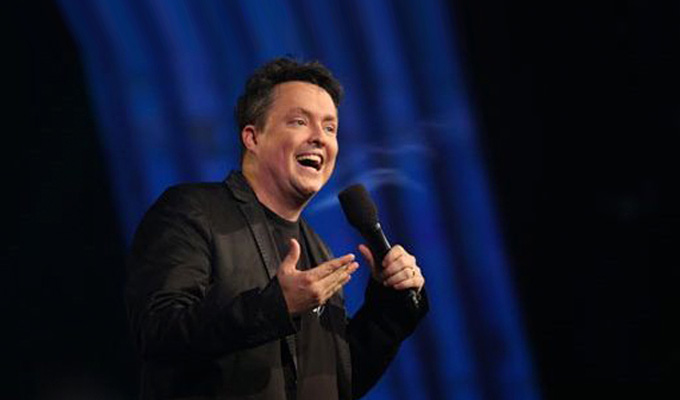 Comic loses appeal over 'fine' for joke about disabled child
Canadian comedian Mike Ward has lost his bid to overturn a £20,000 penalty for making bad-taste jokes about a disabled singer.

Quebec's highest court has ruled he will have to pay CA$35,000 in damages to young singer Jérémy Gabriel, whom he mocked on stage and in his stand-up specials between 2010 and 2013 – as a human rights tribunal previously ordered.

Ward's case became a cause celebre for campaigners who said the original ruling was a curb on freedom of speech.
But in a 2-1 ruling against him, judges said that his jokes, specifically about the shape of Gabriel's head and his hearing aids, were discriminatory against his rights to 'dignity, honour and reputation'.

Ward did get some good news from the ruling, as reported by local media, as a separate CA$7,000 (£4,000) payment he was also ordered to make to Gabriel's mother was overturned.

Writing on Twitter, the comic vowed to take his case to the Supreme Court of Canada.

He said: 'I'm still going to refuse to pay… In a "free" country, it shouldn't be up to a judge to decide what constitutes a joke on stage. The people in attendance laughing already answered that question.'

Gabriel was born with a skull deformity called Treacher Collins Syndrome and became well-known in Quebec after he was flown to Rome to sing for Pope Benedict in 2006, when he was ten years old.

On stage, and in a 2012 special, Ward joked that people had only let 'ugly' Gabriel sing with celebrities because he would soon be dead… but he had gone on to survive. Ward went on to say he tried to drown Gabriel, but he wouldn't die.

The comedian's lawyers orginally argued that since Gabriel's singing career is based on his triumph over disability, the subject is in the public arena and so fair game for jokes. But that argument was rejected by the human rights tribunal.
Published: 30 Nov 2019
What do you think?