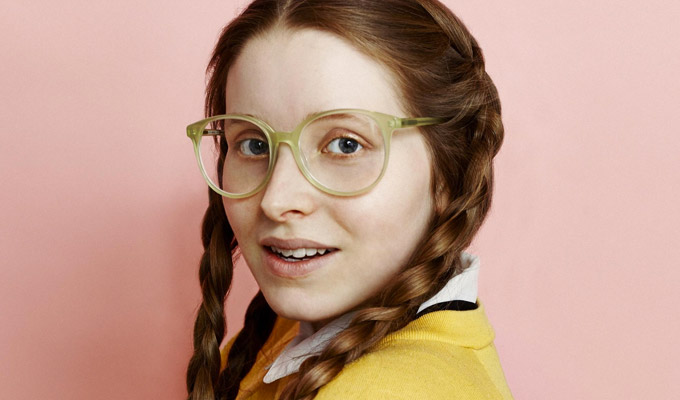 Jessie Cave writes her first novel
Jessie Cave has written her first novel.
The comedian tells an 'unconventional' love story in Sunset, which is described as 'a comedy about love, grief and reconciliation'.
It revolves around two close, but very different sisters, Ruth and Hannah. Hannah is forever single, aimless and wild while Ruth is radiant, organised and hard-working.
According to the synopsis, 'a summer holiday changes everything' and Hannah goes into self-imposed exile and gets a job in an airport coffee shop so she can sink into anonymity, until she recognises a face in the crowd that forces her to 'retrace her steps back to a time when her life had hope and meaning'.
Cave told trade website The Bookseller: 'I have had this story in my head for a while, and always thought of it as a novel.
'As in my shows, I'm inspired both by my siblings and my deepest anxieties about them.
'Ruth and Hannah's love is a complex and binding contract, the type that ties siblings, friends and families, and helps carve lifelong identities. I want to explore what happens when those bonds are tested.'
Cave, 32, has been working on a live show with her 22-year-old sister Bebe called Cave Women, with performances at the Edinburgh Fringe and the Soho Theatre.
Sunset – a title that dovetails with her acclaimed one-woman show Sunrise – is due to be published by Welbeck Publishing Group in the spring of 2021.
Publisher Jon Elek told The Bookseller: 'Like everything Jessie writes it's extremely funny right up until the point where she devastates you.'
And he said the book would appeal to fans of Fleabag.
Cave previously released a book of her illustrations, Love Sick, and last year published the script for Sunrise.
If you are in Edinburgh at the festival maybe come and see my new show with my sister! 12.05pm 15th-25th August 🧡👯🧡👯🧡 https://t.co/Qn4oDJ6tMh pic.twitter.com/j4MakB3yTT

— Jessie Cave (@jessiecave) August 1, 2019
Published: 19 Nov 2019
What do you think?