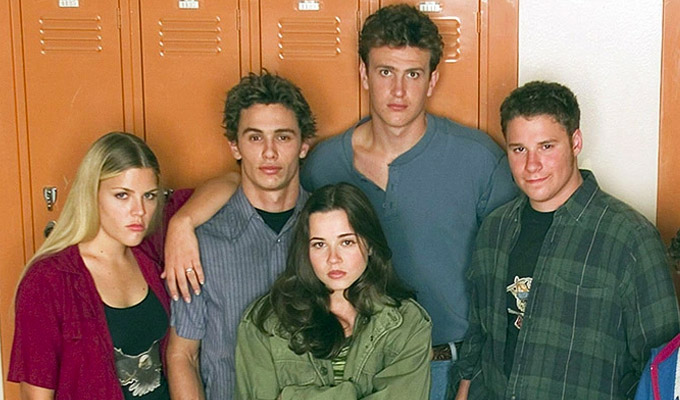 Freaks and Geeks comes to All4
The week's comedy on demand.
Freaks and Geeks
Long before directing Bridesmaids, Ghostbusters and Last Christmas, Paul Feig created this high school comedy-drama for NBC, helping make stars of the likes of James Franco, Seth Rogen, Jason Segel and Busy Philipps.
With Judd Apatow as executive producer, it aired on NBC during for just one season in 1999 and 2000 before being cancelled for failing to win enough viewers – although it has proved an enduring a cult and critical hit.
Apatow said in 2014 that 'everything I've done, in a way, is revenge for the people who cancelled Freaks and Geeks.' And on Friday the full season landed on All4.
Rob Mulholland: Too Big To Fail
The comic has released his 2019 Edinburgh show as a self-funded DIY comedy special on YouTube. He describes himself as 'walking the tightrope between snowflake cuck and Nazi pork product' and reviews tend to agree, calling him both 'clever' and 'offensive' depending on who you read. Decide for yourself here:
Election
Well, it's timely. BBC Two recently aired this acclaimed 1999 comedy movie, which means it's now available on iPlayer. It stars Reese Witherspoon as Tracy Flick, who runs for class president at her Nebraska high school. But teacher Jim McAllister (Matthew Broderick) believes she doesn't deserve the title so tries to stop her from winning. Tricks then start to get dirty...
Jeff Garlin: Our Man In Chicago
In this new Netflix special, the Curb Your Enthusiasm star celebrates his 37th year of stand-up and shares his learnings on love, loss, success and food addiction. Watch here
Published: 17 Nov 2019
What do you think?