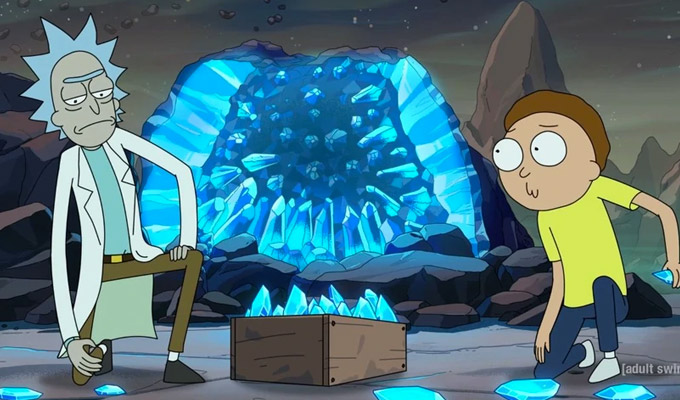 Rick & Morty UK premiere brought forward
Channel 4 have brought the UK premiere of the long-awaited fourth season of Rick and Morty forward by two months.
The news follows fans' outrage that they would have to wait so long to see the new episodes.
When the broadcaster initially announced it had bought the rights to new instalments of the cult animated comedy, they were scheduled for January.
But now the first episode – which went out on Adult Swim in the US last night – will air on E4 at 10pm on November 20.
Ian Katz, director of programmes at Channel 4 said: 'When we announced we would be airing Rick and Morty Series 4 on free to air TV in January we thought fans would be delighted.
'Instead they told us - in their droves - that it wasn't nearly soon enough, so we've listened and brought forward the UK premiere. Enjoy!'
Had Channel 4 waited until January, it was likely hardcore fans would have found different, less legitimate, ways to view the episodes.
Ricky and Morty series four will be split over two parts, each comprising five episodes. It's not yet known when the second part will come.
Created by Justin Roiland and Dan Harmon, the series follows a sociopathic genius scientist who drags his inherently timid grandson on insanely dangerous adventures across the universe.
In last night's episode, Edge of Tomorty: Rick Die Rickpeat, Rick ends up in alternative realites, where he continuously dies trying to get back to his own universe.
The titles of the other episodes are The Old Man and the Seat; One Crew Over The Crewcoo's Morty; Claw and Hoarder: Special Ricktim's Morty and Rattlestar Ricklactica.
The episodes will also be available on demand on All4.
Published: 11 Nov 2019
What do you think?