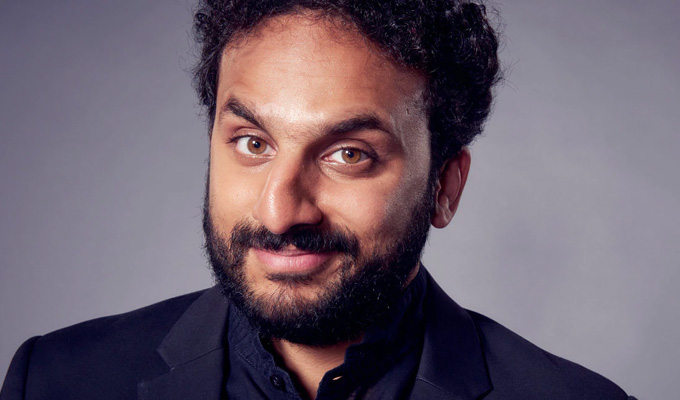 Dave orders three stand-up shows
The Dave channel has commissioned three hour-long stand-up shows in aid of mental health charity Calm, the Campaign Against Living Miserably.
Nish Kumar is to host the first, which will be recorded in London later this month. Each of the Comedy Against Living Miserably shows will feature a well-known compere plus three other acts, although no other names have yet been announced.
The comics will donate their fee to the charity and before taking to the stage they will discuss their mental health stories and 'what it feels like to feel sad when your career is built around making other people laugh'.
Dave previously donated airtime to Calm's Be The Mate You'd Want, with an ad break given over to encouraging viewers to spend that time texting or calling a friend. The channel also has a podcast, Conversations Against Living Miserably, hosted by mental health author Aaron Gillies and stand-up comic Lauren Pattison.
Simon Gunning, chief executive of the charity said: 'We've seen how comedy can be an effective vehicle for conversations around mental health, suicide, and generally being there for your mates when things get tough.'
Dave's channel director Luke Hales added: 'We are so glad we have managed to make these three stand-up specials happen as they promise to be brilliantly funny and are for such an important cause.'
Tickets for the first taping, at Earth in Hackney on November 21 are available here.
Comedy Against Living Miserably production credits
Made by: Spirit Media
Commissioned by: Joe McVey, UKTV commissioning editor, and Ordered by: Richard Watsham, director of commissioning, Luke Hales, Dave channel director and Steve North, genre manager, comedy and entertainment.
Executive producers: Matt Campion, Morgan Jones
Published: 1 Nov 2019
What do you think?