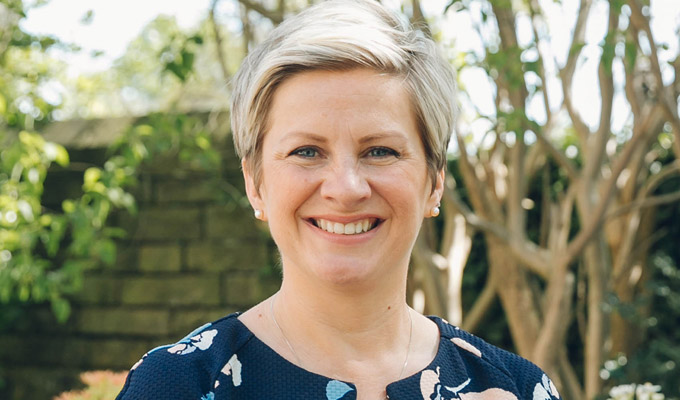 Why one girls' school is teaching its pupils stand-up
Sixth-formers at a leading private girls' school are getting lessons in stand-up to help them build confidence in their future workplaces.
Nina Gunson, the head of the £13,359-a-year Sheffield High School For Girls, says the course helps push the pupils out of their comfort zone and encourage them to think on their feet.
And she added that the prospect of a stony-faced audience should encourage the teenagers not to take criticism too personally.
Mrs Gunson teaches the voluntary classes, having done a comedy course in London herself, and says it is a useful alternative to debating societies for girls who don't see themselves as 'highbrow'.
She shared her experiences with the Girls' Day School Trust conference yesterday, telling fellow delegates: 'Even if [pupils] don't want to be a stand-up comedian, they do really have to push themselves out of their comfort zone.'
'We do refer it to things like an interview situation. They might give what they think is a really good answer and if they're not getting the kind of response, body language from people that they would expect back, how they deal with that? A lot of the improvisation is about them preparing and being able to deal with a panic situation.'
And she said the top transferrable skills from stand-up are 'public speaking in its purest sense like giving presentations, in negotiating and thinking on your feet and improvising and being able to present a case, change your opinion, voice your opinion, reiterate a point, deal with difficult conversations. Being able to have confidence in what you're saying, to being able to present your point clearly, not take things personally and things like that are really valuable skills for your own mental wellbeing and your own resilience.'
Published: 20 Sep 2019
What do you think?