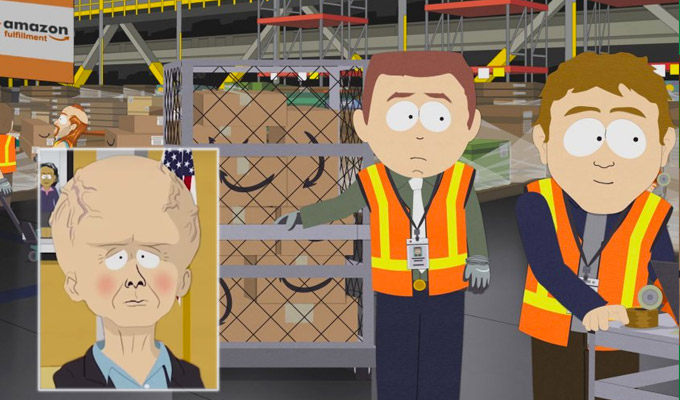 South Park comes to Amazon Prime
South Park has landed on Amazon Prime.
The streaming service is offering the first 21 seasons – which is all of them up to the end of 2017 – to subscribes from today.
The announcement comes despite the animated comedy taking aim at the working conditions of staff in Amazon's warehouses – and portraying billionaire owner Jeff Bezos as a villainous and murderous alien.
Workers are shown as drones with one run over and mangled by sorting machines, which the company blamed on 'human error' – prompting an angry strike with battles on the picketline.
The episodes that covered Amazon – Unfulfilled and Bike Parade – came at the end of season 22, the only one not available on Prime. However, Amazon is still selling the episodes criticising it for £2.49 apiece.
Netflix tried to take the wind out of their rivals' sails by announcing the show would also be available on its platform.
But the platform will offer only a peculiar selection of episodes to viewers in the UK and Ireland, and not until September 23
The company admitted: 'Content licensing is a strange and wonderful world.'
Netflix will have the original 1997 series and seasons 18 to 21; plus a 'collection of top episodes which includes critically acclaimed episodes, fan favourites and others chosen by the creators' Trey Parker and Matt Stone.
The company added on Twitter: 'We'll give you more details about the Top Episodes closer to the time, but there's plenty!'
But it seems a sketchy offering compared to the comprehensive back catalogue available to Amazon Prime subscribers here.
Published: 12 Sep 2019
What do you think?