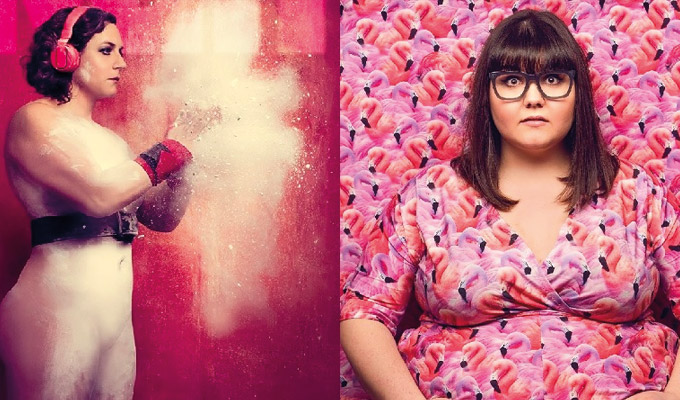 Revealed: The best posters in Edinburgh
The posters for Jessica Fostekew and Sofie Hagen's Fringe shows have won this year's Edinburgh poster awards.
The design for Fostekew's Hench was deemed to be the best by a panel of judges. It depicts the comedian naked but covered in talcum powder as she prepares to lift a weight, to reflect the show's theme of body image.
She said: 'Massive hats off to Idil Sukan my genius photographer and also to Chris Lince for designing a poster that best showed off Idil's incredible work.
'After Lou Sanders won this a few years ago with an image of her holding an animal, everyone started holding animals in their posters. So fingers crossed everybody will be naked in theirs next year now.'
Hagen's The Bumswing won the audience award.
She said: ''I am lucky to have found people to work with who say 'yes' when I have got a silly idea, like the photographer Matt Crockett, the designer Haiminh Le and the fashion designer Jazmin Lee from Plus Equals who made the jumpsuit in the photo.
'It's what the fringe is all about. Deciding to have a poster that people think is a Magic Eye poster so they stand in front of it staring for hours. I'm very happy.'
Awards founder Gina Lyons, said of the winners: 'Jess's poster is a striking image with slick design. Her concept perfectly complements what is a hit show on this year's eclectic Fringe.
'Sofie's artwork is one of the boldest I can remember – a really daring, eye-catching concept that has made an impression across the city.'
Published: 18 Aug 2019
Recent News
What do you think?