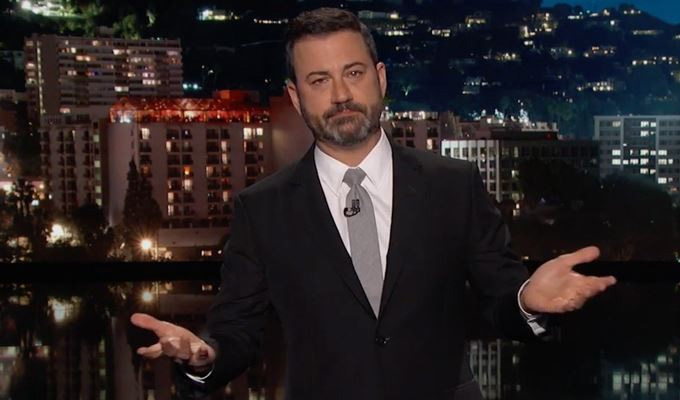 Jimmy Kimmel sketch costs broadcaster £325,000
Jimmy Kimmel's US talk show has been fined £325,000 for using the emergency warning tone in a comedy sketch.
The presidential alert system is designed to warn of major threats such as missile attacks, natural disasters and acts of terrorism – but broadcasters are barred from mimicking it to avoid confusion, 'alert fatigue' and false alarms.
Regulators slapped the $395,000 fine on Jimmy Kimmel Live! over the sketch on October 3 last year, the same day alert was officially tested nationwide, going out to more than 200 million mobile phones.
The ABC network admitted to broadcasting the alert, but said it thought it was allowed.
Separately, the Federal Communications Commission also issued fines to AMC's The Walking Dead, Animal Planet's Lone Star Law, which caught the tone of a real wireless alert being received, and Los Angeles radio stations KDAY and KDEY-FM, which used the tones to promote their mornings shows.
Published: 16 Aug 2019
What do you think?