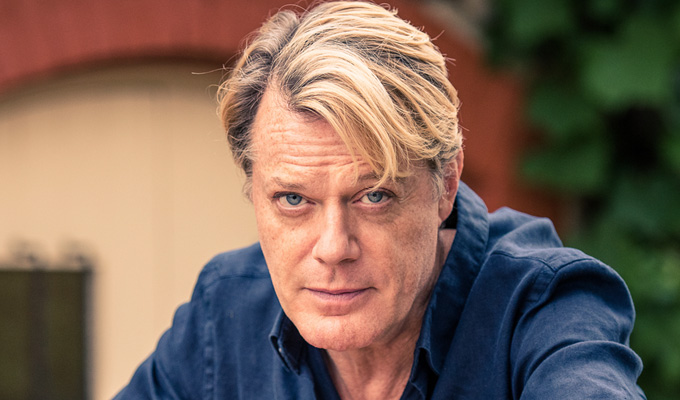 Eddie Izzard joins music business comedy
Eddie Izzard has joined the cast of Hollywood comedy Covers.
The movie from Late Night director Nisha Ganatra is currently being filmed in Los Angeles and is set in the city's music scene.
Co-stars include Bill Pullman, American DJ Diplo, Dakota Johnson, Tracee Ellis Ross and Ice Cube. Newcomer Flora Greeson wrote the screenplay.
Izzard's role has not been revealed.
Yesterday Izzard received an honorary degree from Swansea University, telling the newly graduate students: 'Have dreams, live life and live it well. Give back to others because that is a beautiful thing. Make humanity great again.'
He added: 'Being a child who went to primary school in Swansea (at Oakleigh House school), it is a wonderful thing to receive an honorary doctorate from Swansea University. It is a pleasure to come back to one of the cities of my childhood. Thank you so much.'
Fellow comedian Max Boyce welcomed Izzard to the stage, saying: 'As someone who knows only too well the precarious nature of comedy and the demands it makes, may I pay fulsome tribute to the comedic genius that is Eddie Izzard."
Published: 26 Jul 2019
What do you think?