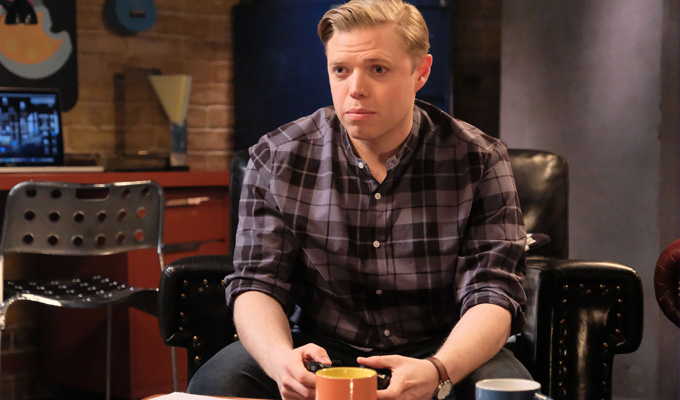 Rob Beckett to host E4 social media show
Rob Beckett is to host a new show for E4 based around social media.
With the working title Rob Beckett's Savage Socials, the show will look at the week's memes, digital blunders and celebrity posts.
The broadcaster says the comedian will offer 'the most savage commentary on TV' as he picks apart 'the most hilariously banal and attention-seeking content'.
Eight weekly 45-minute episodes have been commissioned from production company Thames, followed by two one-hour, end-of-year specials.
This is just the latest attempt for TV to exploit social media. Only last week Mark Nelson was announced as hosting a series for BBC Scotland.
In 2016 Ramsey piloted an untitled show for Comedy Central 'taking a fast-paced look at the stories everybody has been talking about and sharing via social media'.
And E4 ran four series of the panel show Virtually Famous, based on internet memes and social media, from 2014 to 2016.
Earlier this year, Beckett piloted the game show Anything Goes for Channel 4. Based on a hit French series, it features celebrities taking part on a series of entertaining challenges, including one on a huge set that tilts at 22 degrees.
Rob Beckett's Savage Socials was one of a number of shows announced by E4 tonight, including a return of Dead Pixels and Famalam star Samson Kayo playing a fictional African dictator in a pilot of The Colonel Banjoko Show.
Published: 17 Jul 2019
What do you think?