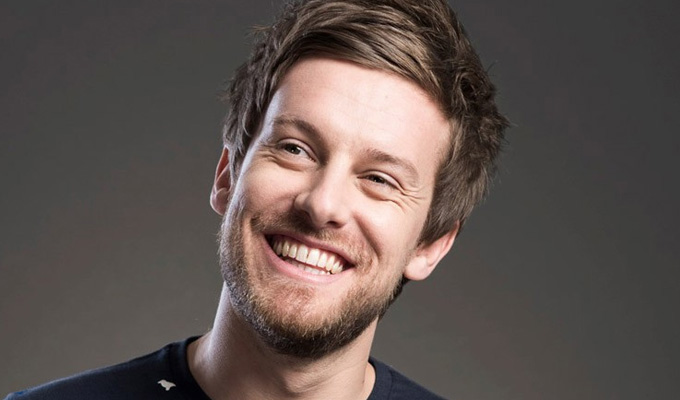 Chris Ramsey to release a stand-up special on Amazon
Chris Ramsey is the first British comic to land an Amazon Prime special, Chortle can reveal.
Until recently the landscape has been dominated by rival Netflix, but Amazon will begin airing its own stand-up specials from next month.
Ramsey's hour, Approval Needed, was recorded over two shows at the Newcastle Tyne Theatre a fortnight ago, with the comic saying ahead of the gig: 'I'm thrilled to be recording in front of my hometown crowd, and very much look forward to seeing the smattering of angry faces that always appear in the audience when I slightly tweak my accent so that the rest of the world can understand me.'
His previous show, The Just Happy To Get Out Of The House Tour, aired earlier this year on Comedy Central.
Meanwhile, Rob Delaney, Jayde Adams, Paul Chowdhry and Ed Gamble, all of whom, like Ramsey, are managed by Avalon, are also filming specials for streaming.
While the broadcaster has not been confirmed, several of the comics – all of whom will be taping their shows in London – already have relationships with Amazon.
The service carries Catastrophe, the comedy Delaney created with Sharon Horgan, while Adams appears in Amazon's fantasy comedy co-production with the BBC, Good Omens, as a self-declared psychic.
Delaney is recording two shows at Hackney Empire on September 27.
Adams is recording her debut special over two shows at the newly refurbished Bloomsbury Theatre on September 21. Posting on her Instagram account, she said: 'It's gonna be epic and I'm shitting a brick.'
Gamble recorded his special at the Leicester Square Theatre in May, while Chowdhry's was at the Empire last month.
Amazon Prime's first stand-up special, American comic Jim Gaffigan's Quality Time, will premiere on the platform on August 16.
Stand-up shows have been available to buy from Amazon before. But Gaffigan's is the web giant's first original commission.
His first five specials were for Netflix and his most recent, last year's Noble Ape, premiered via various on-demand sites.
On Wednesday, Amazon announced that it will be airing four further specials, airing a week after Gaffigan's on Prime.
They include former Last Comic Standing winner Alonzo Bodden's Heavy Lightweight; Silicon Valley star Alice Wetterlund's My Mama Is A Human and So Am I; Mike E. Winfield's StepMan and Kristin Hensley and Jen Smedley's #ImomSoHardLIVE, based on their web series of the same name.
Amazon, which also makes the multi-award winning comedy-drama The Marvelous Mrs Maisel about a 1950s New York stand-up, has established its European base in London.
The company's director of European originals, Georgia Brown, told members of the House of Lords last week that 'we have invested heavily here, both in our tech side, and now in content.
'To give you an idea of scale, last year, we co-produced 15 shows with public service broadcasters and we have commissioned nine UK originals to date.'
- by Jay Richardson
Published: 12 Jul 2019
Recent News
What do you think?