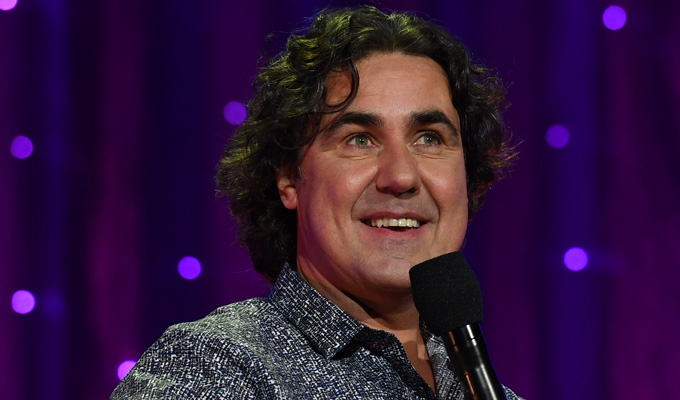 Micky Flanagan's agent forms a new company
Comedy manager Christian Knowles – whose clients include Micky Flanagan and Gary Delaney – is jumping ship to form a new venture.
Almost three years ago he sold his company to ROAR Group for an undisclosed sum to become a division of the showbiz management giant.
But now he has joined forces with DLT Entertainment – another major player that has produced TV shows such as My Family and Dara O'Briain's Go 8 Bit and owns London's Shaftesbury Theatre – to form a new outfit called Blue Book Artist Management
He has taken all his clients with him, also including Mark Watson, Zoe Lyons and up-and-coming names such as Darren Harriott, Helen Bauer, Eshaan Akbar, Adam Rowe, and Stephen Buchanan.
Knowles, who will be managing director of the new company, also brings his agents, live booker and other staff from ROAR.
He said: 'For anyone wondering about Blue Book's name was inspired by Max Miller, whose jokes still make me laugh – a lot! I'm going to miss everyone at InterTalent I am incredibly grateful for our time together; we will stay in touch.'
DLT president Donald Taffner Jr said: 'Christian is one of the most prolific comedy agents in the UK, with a reputation that precedes him and an incredible roster of clients.
'His continually innovative and dynamic vision for promoting comedic talent is unparalleled, and we're delighted to launch Blue Book Artist Management with him.
The acquisition of a 'significant stake' in the new company is the latest expansion for DLT. It already owns The Galton Agency of comedy management and has invested in The Soho Agency and Milburn Browning Associates. Last year, it purchased Geoff Atkinson's Vera Productions, which makes TV shows including Getting On, and Bremner, Bird, and Fortune.
Joining Christian are agents Helena Bumpus and Jen Littlewood, head of live Jack De'Ath, live assistant Ben Gladwin, Edinburgh Festival coordinator Ally Wilson, book-keeper Jo-Anne Greer and agency production co-ordinator Hollie Cooper.
Blue Book will also continue to operate The Boat Show Comedy Club at The Tattershall Castle in London.
Published: 5 Jul 2019