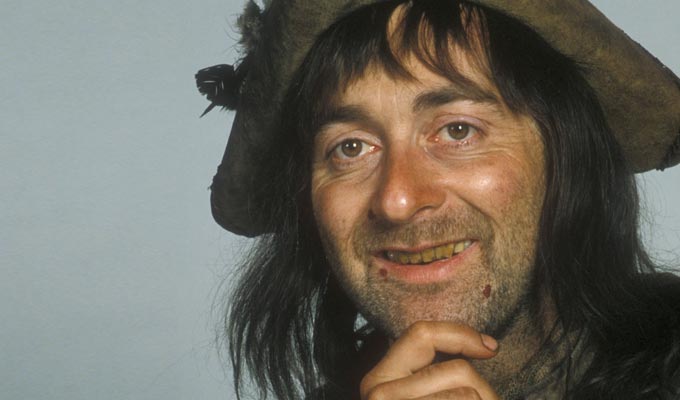 Fake news? Tony Robinson casts doubt on Blackadder reunion
It would not be the first time that a cunning plan has gone awry…
But Sir Tony Robinson has poured cold water on reports that Blackadder is set for a reboot.
The Sun on Sunday claimed that the stars of the BBC sitcom recently met to discuss a potential new series, with Atkinson said to be 'very excited' about the idea of playing the title character again.
But Baldrick star Sir Tony Robinson, 72, took to Twitter to say the rumour wasn't true.
And his spokesman told Yahoo UK: 'It sounds lovely but I'm afraid neither we nor Tony know anything about this.'
Citing an unnamed source, The Sun had claimed that the cast had got together and had 'a great laugh' when the met in London members' club Soho House. And it reported considering a full fifth series, rather than a one-off.
Rumours of a revival were first started sparked by interviews co-creator Richard Curtis gave during the promotion of his new movie, Yesterday.
Last week, the writer said he'd loved to see Atkinson return to the role – but this time as a grumpy old man rather than a younger upstart.
'The thing about Blackadder was, it was a young man's show criticising older people, saying how stupid those in authority were,' he said. 'So I did once think, "If we ever did anything again, it should be Blackadder as a teacher in a university, about how much we hate young people."'
Curtis – who co-wrote the show with Ben Elton – added: 'I'm always hoping Rowan and I will do one last live show and bring on Blackadder for a ten-minute bit. Getting Rowan and Tony Robinson on stage together again would be gorgeous.'
The pair last appeared together on stage for a Prince's Trust benefit in 2012 with Blackadder as a greedy banker.
The original four series aired between 1983 until 1989. Since then, there has been a Comic Relief skit, a Christmas Carol spoof and Blackadder: Back & Forth which was shown at the Millennium Dome in 2000.
Published: 2 Jul 2019
What do you think?