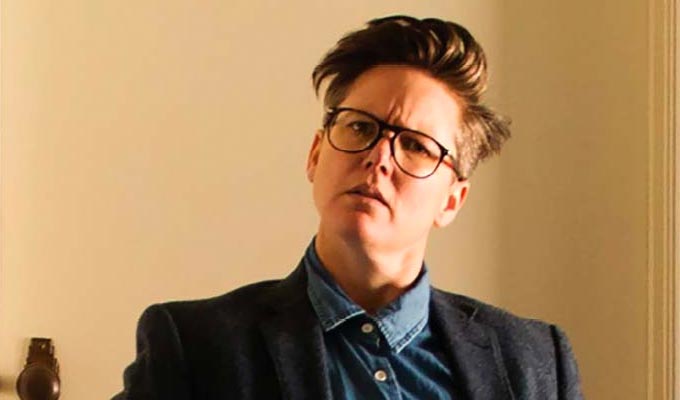 Hannah Gadsby: I had an abortion after I was raped
Hannah Gadsby has spoken frankly about having an abortion after surviving rape.
The Australian comedian spoke out to highlight the brutality of Alabama's new anti-abortion law.
Speaking to Hollywood's Variety magazine, she said: 'They're getting away with it because they've got into the branding really well. It's not "pro-life" – what a stupid fucking statement I'm "pro-life," but I had an abortion. That sits very comfortably in my head as a duality.
'Had I been in that state, under these laws, under these politics at that time in my life, I would be dead. It's as simple as that. I was assaulted, raped and very, very vulnerable.
'How was I going to raise a child? I would have ended up dead. How is that pro-life? You can't say women can't have abortions and then provide absolutely no infrastructure to help them.'
In the cover story for Variety's Power of Pride issue, Gadsby also said she wanted to make the most of the exposure she has received on the back of her powerful Netflix stand-up special Nanette.
'I went from extreme invisibility to extreme visibility,' Gadsby said. 'I got the psychological bends — but I've been through worse.'
'I think when you're in a position where you're visible you have to be [louder] for the little guys… I understand the importance of being a public person who can be representative of a minority.'
Published: 24 Jun 2019
What do you think?