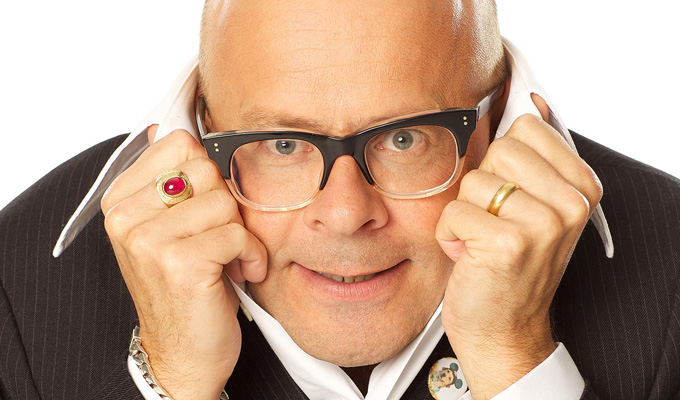 Dropped: Planned sitcom with Jennifer Saunders as Harry Hill's mum
TV viewers will never get to see Jennifer Saunders as Harry Hill's mum – as a planned sitcom about the big-collared comic's home life has been dropped.
A pilot was recorded for the BBC last year, based on the idea that Hill still lived at his mother's home and promising an 'all-star cast'.
But now Hill has admitted that he has shelved the idea, which was co-produced by his own company NIT TV company.
He broke the news in an interview with The Sun, in which he also revealed that Peter Kay and Micky Flanagan turned down the chance to take over TV Burp.
The comic quit the hit ITV show in 2012 after 11 years, as the amount of television he had to watch too its toll.
He said: 'It took up my entire life,' he said. 'Other than going to record the show, I never really left the house. I asked Peter to take over but he didn't fancy it.
'I was at [the studios] filming it and bumped into Micky Flanagan. He said, "Are you here doing TV Burp? I love it". I said, "Well, do you want to take it on?" But it didn't work out. He was too busy.'
Hill also disclosed that he'd been approached to take part in I'm A Celebrity… Get Me Out Of Here, but turned them down.
Published: 11 Jun 2019
What do you think?