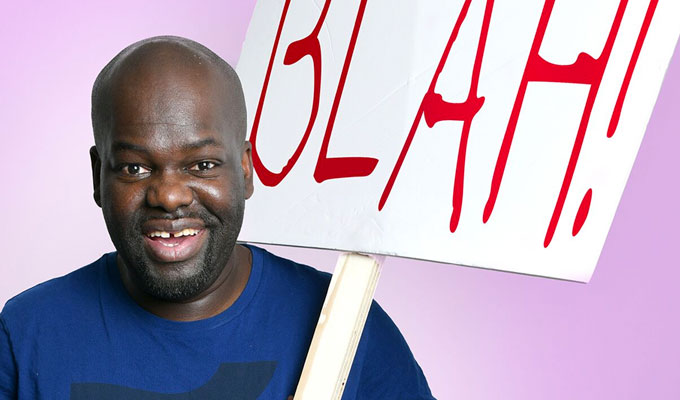 Daliso Chaponda announces UK tour
Former Britain's Got Talent finalist Daliso Chaponda has announced a 36-date UK tour.
The show, entitled Blah Blah Blacklist, kicks off in Darwen, Lancashire, on September 19 following his run at the Edinburgh Fringe, and runs until March 15 at Salford's Lowry.
In it, the Malawian-born stand-up looks at disgraced celebrities and historical figures we're ashamed we once admired.
He will also discuss the arrest of family members, exploding buildings in his home country, the enterprising Malawian who tried to blackmail Daliso and being accused by some of his own community that he's 'not black enough'…
As well as Britain's Got Talent, Chaponda has appeared in his own Radio 4 show Citizen of Nowhere, which has been commissioned for a second series to air this autumn.
He is also curating an exhibit on colonial artefacts, which will open at for Liverpool World Museum later this year.
• Click here for Daliso Chaponda's tour dates.
Published: 7 Jun 2019
What do you think?