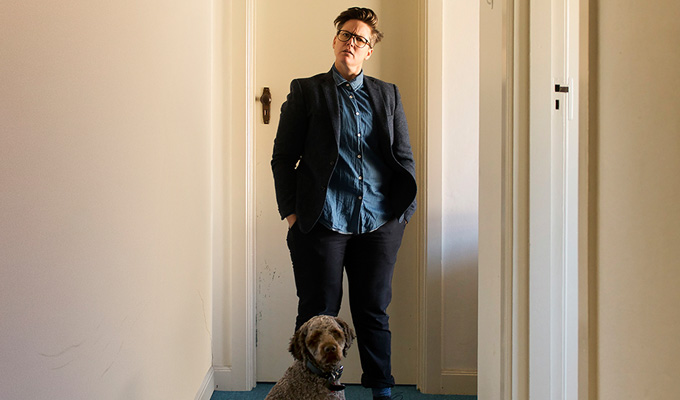 Hannah Gadsby announces UK dates
Hannah Gadsby is to bring her new stand-up show Douglas to the UK – but for just seven nights.
The Tasmanian comedian will be visiting Oxford, London, Edinburgh, Manchester, Glasgow and Brighton this autumn.
The show has already been snapped up by Netflix – which is no surprise given the huge success of her last show, Nanette, for the on-demand service.
Nanette played around Australia and the UK for 18 months, taking the top prizes at the Melbourne and Edinburgh festivals before a residency in New York.
Promoters say: 'Hannah found her voice with Nanette and with Douglas she plans to use it.'
The new show – which is named after the comedian's dog – premiered at the Melbourne International Comedy Festival earlier this year and she is currently touring it around Australia. Further dates in Europe, Australia, Canada and New Zealand will follow.
Gadsby said: ' 'I have taken Douglas for a walk halfway around the world already so it will be nice to be bringing him somewhere I can get a decent cup of tea.'
The comic is also working on her memoirs, Ten Steps To Nanette, which are due to be published in March in North America, Australia and the UK with translation right sold in many other countries. (Order)
Click here for Chortle's review of Douglas from Melbourne.
Tickets for the UK dates go on sale at 10am on Friday.
They are:
October 24: Oxford New Theatre
October 25: London Southbank Centre's Royal Festival Hall
October 27: London Southbank Centre Royal Festival Hal
October 30: Edinburgh Festival Theatre
November 20: Manchester Palace Theatre
November 21: Glasgow Theatre Royal
November 23: Brighton Dome
Published: 3 Jun 2019
What do you think?