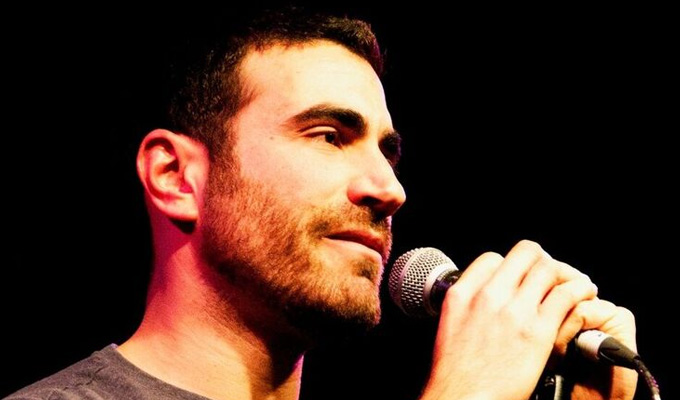 Brett Goldstein to write US anthology series
British comedian Brett Goldstein is writing a Black Mirror-style anthology series for American broadcaster AMC.
The show, which has yet to be titled, mixes science fiction and romance and is set in a future when a scientific breakthrough has made it possible for everyone to find their soulmate.
Goldstein is creating the show with Will Bridges, who won an Emmy for writing Black Mirror's USS Callister episode, based on their 2013 short film For Life
David Madden, AMC's president of programming, said: 'This is AMC's first foray into non-serialised storytelling, and we're trying to do so in the boldest way possible,
'The show explores how technological innovation can impact the most delicate matters of the heart, and each episode will turn personal life choices into high-stakes drama. It's a fresh yet relatable idea, portrayed through wildly entertaining tales with unexpected twists, humour and meaningful emotion.
'Will and Brett are immensely talented creators, and we are thrilled to have these new and observant voices on AMC.'
Goldstein, who previously wrote the 2015 suburban superhero movie Superbob added: 'I am extremely excited and honoured to make our show about soulmates with AMC, the network responsible for at least two of my favourite shows, one of which I definitely watched legally.'
The announcement follows the news that fellow British comedian Gina Yashere is also writing a US comedy series.
Here's For Life, the short the new series will be based on:
FOR LIFE - SHORT FILM from William Bridges on Vimeo.
Published: 17 May 2019
What do you think?