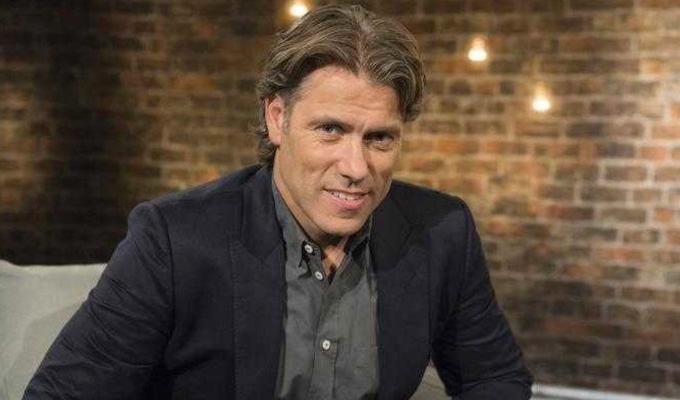 John Bishop pilots cookery gameshow
John Bishop is piloting a cookery gameshow with children for ITV, Chortle can reveal.
Little Chefs will see the comic inviting three celebrities to compete in games and culinary contests against his crack team of seven to twelve-year-old cooks.
Production company TwoFour already make the Jason Manford-hosted What Would Your Kid Do? for ITV, in which parents are invited to guess how their children would behave in various situations.
Manford himself previously piloted a cookery gameshow for BBC One in 2017, My Mum Cooks Better Than Yours, which is based on a Spanish television format.
Described as a 'fun-filled foody show', the Little Chefs taster is recording at Media City in Salford on May 14, with tickets available here.
Bishop's new series, John Bishop In Ireland, mixing travel with stand-up footage, launches on ITV on Friday – and the comic is also working on a new entertainment format for an undisclosed broadcaster celebrating various British cities.
Bishop – who is a vegetarian – has previously admitted that he gave more than 20 people food poisoning after pretending he was a qualified chef in order to get a job in a pub.
Appearing on Jamie Oliver's Friday Night Feast in 2016, he revealed that before he started comedy, 'I was working in Guernsey, washing dishes in a hotel, so I saw this sign outside the burger shop saying "chef wanted".
'So I went in and told them I was the breakfast chef of the place I was washing the dishes. He believed me, gave me the job, and I'd never cooked anything in my life, I just thought it's burgers it can't be hard.
'Through the night I must have given about 20 people people food poisoning, but at the end of the night the boss said you're the worst chef I've ever seen, but you're good at getting money out of drunk people, so they kept me on.
'They kept me on and I ended up being the manager.'
On the same show he sliced into his finger and needed first aid.
- by Jay Richardson
Published: 23 Apr 2019
What do you think?