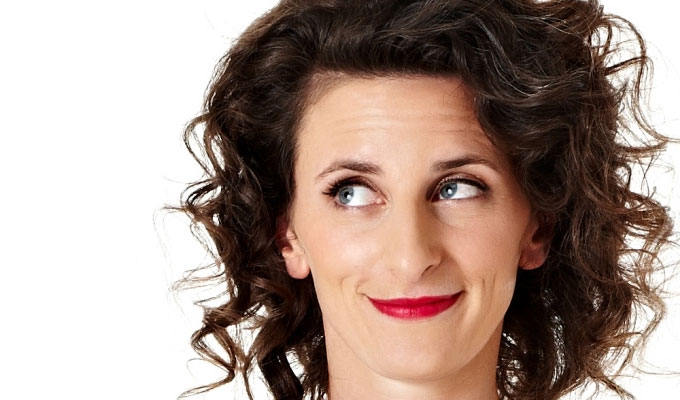 Felicity Ward kicks off a new series of Aussie stand-up specials
The week's comedy on demand.
ABC Comedy Presents
This new series from Australia's public service broadcaster promises a stand-up special from a different comedian each month.
They kick off with 2018 Edinburgh Comedy Award nominee Felicity Ward, with her acclaimed 2012 show The Hedgehog Dilemma, recorded live at Melbourne's Athenaeum Theatre and released as a two-parter.
Next month it will be Venezuelan comic Ivan Aristeguieta's new show, The Fourth Floor, recorded live at the Melbourne International Comedy Festival. Listen here.
Teenage Mixtape
In this new podcast comedians – and childhood best friends – Joel Dommett and Steve Dunne talk to some of their celebrity friends about the music that dragged them through puberty and beyond. And then the pair offer their own renditions of once-cherished favourites.
Episode one was released on Thursday with Inbetweeners and I'm A Celebrity star Emily Atack. Listen here.
Hamsbury Book Club
Here's a quirky new short film, written by and starring Chris Hayward, who plays a 'literary despot' running a book club in a peculiar village. What should be a relaxing meet-up soon turns into a tense stand-off as rules are broken, drinks are spilt, and fibs are exposed.
It co-stars Katy Wix, Youssef Kerkour, Arnab Chanda and Nico Tatarowicz.
Last Word
Radio 4's obituary show remembers Ian Cognito, among other notable deaths, with an interview with Toby Hadoke as well as an archive interview from the Man himself plus clips from his provocative stand-up. The segment on Cognito – – starts 13minutes 39 seconds in. Listen here.
Published: 20 Apr 2019
What do you think?