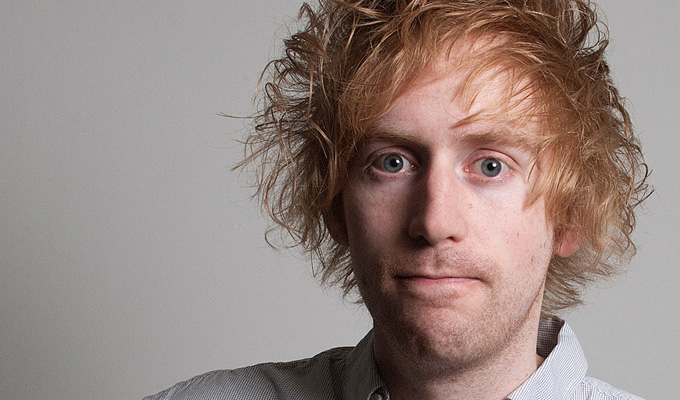 When jokes fail...
This week's comedy on demand.
In this new podcast, one-liner comedian Simmons and a guest share jokes they've written that just haven't worked - whether because they're too long, too stupid, too clever, too groanworthy or just too rubbish. The series has launched with two episodes featuring pun-loving Edinburgh Comedy Award nominee Glenn Moore and star of Strictly Come Dancing - and quite a few tabloid front pages - Seann Walsh, who Simmons has supported on tour. Later episodes will include people without a needless double n in their first name. Listen here.
Jimmy Carr: The Best of Ultimate Gold Greatest Hits
Carr's latest tour arrives on Netflix as his second special for the on-demand service. Expect a torrent of the usual harsh-edged, brutally efficient one-liners. Watch here.
Mamma Mia! Here We Go Yet Again!
One of the star-studded highlights of last night's Comic Relief, here's Jennifer Saunders' take on the latest Abba-inspired movie.
Look out for comics Alan Carr, Susan Calman, Miranda Hart, Sue Perkins and Lucy Montgomery alongside the likes of Gemma Arterton, Carey Mulligan and Philip Glenister .
Here's the full 13-minute sketch:
And you can also watch the Four Weddings reunion, more than 25 years on, via iPlayer.
Up For It
Comedians Ashley Storrie, Christopher MacArthur-Boyd & Rosco McClelland get to muck about in this series for the new BBC Scotland channel. In the second episode, the trio are each challenged to each paint a portrait, all of which will then be auctioned off. They also challenge their gag reflex muscles when they sit down to taste a Durian fruit – the smelliest fruit on the planet. Watch on iPlayer.
Published: 16 Mar 2019
What do you think?