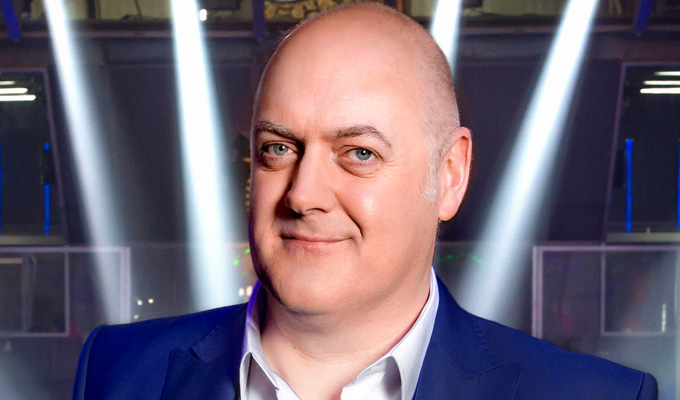 Dara O Briain to host smart new game show
Dara O Briain is to host a new BBC Two game show scientifically designed to find the most intelligent contestants.
Leading cognitive neuroscientist Dr Adam Hampshire, from Imperial College London, helped design a series of mental ability tests for the families taking part in show, provisionally titled The Family Brain Games.
Each episode will see two families go head-to-head in a series of games intended to go beyond traditional measures such as IQ, with tests of communication, technology and strategy.

After four heats, three semi-finals and a final, just one family will emerge victorious.

As the families team up to tackle each demanding challenge, documentary cameras will follow them behind-the-scenes, helping viewers understand what makes them tick. And neuroscientist Dr Hannah Critchlow will use the families' experiences to explain the latest research in the field of intelligence.

BBC Two controller Patrick Holland said: 'We're excited about bringing the UK's most brilliant families together and celebrating their incredible brainpower.
'Mixing documentary sensibility with the entertaining world of family competition, all hosted by the excellent and scarily smart Dara O Briain promises to be a thoroughly enjoyable watch.
Simon Dickson, creative director of programme-makers Label1 added: 'The Family Brain Games' hybrid of tense competition and inquisitive documentary feels like it has the potential to take us into an exciting new world of storytelling.'
The show will air on BBC Two later this year.
O Briain has just started hosting a reboot of Blockbusters for Comedy Central.
Production credits
Made by: Label1
Commissioned by: Patrick Holland, controller, BBC Two and David Brindley, head of popular factual and factual entertainment. Commissioning editors: Clare Mottershead and Ricky Cooper
Executive producers: Simon Dickson and Lorraine Charker-Phillips.
Published: 13 Mar 2019