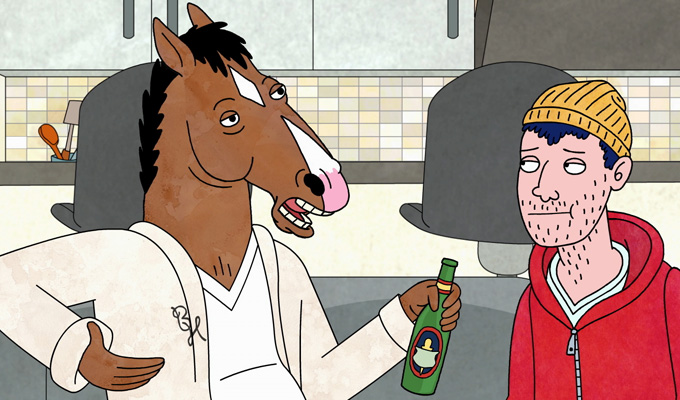 BoJack Horseman comes to free-to-air TV
Netflix's hit animated comedy BoJack Horseman is coming to free-to-air TV.
The show, in which Will Arnett voices a washed-up former sitcom star who happens to be a horse, will be on new channel DMAX from Monday.
The broadcaster, which launched last month, previously snapped up the rights to spy comedy Archer, and the two animations will air back-to-back on weeknights from 11pm.
Taking place in a fictionalised version of Los Angeles where humans and animals live side-by-side, BoJack Horseman also stars Amy Sedaris as Bojack's Persian cat agent Princess Carolyn Aaron Paul, as freeloading human housemate Todd, Alison Brie as his cynical ghost writer Diane, plus Paul F. Tompkins as his former sitcom rival Mr. Peanutbutter, a yellow Labrador.
The show received a moderate critical reaction when it launched, but gathered more acclaim as its tone became darker and more emotive as it tacked Bojack's depression and self-destructive behaviour.
Netflix has commissioned a sixth series, which is expected to debut this autumn.
DMAX is available on Freeview 42, Sky 178, Freesat 150 and Virgin 213.
Published: 19 Feb 2019
What do you think?