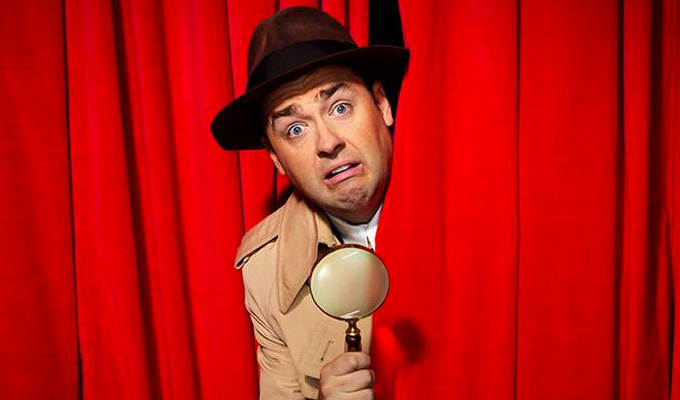 It's Curtains for Jason Manford
Jason Manford is to star in a new stage musical touring the UK this autumn.
Curtains revolves around a murder that takes place on the set of a Broadway-bound musical, entitled Robbin Hood. Manford plays detective Frank Cioffi, a huge musical theatre fan, who has to find the killer while giving the show a lifeline.
The show' musical numbers have been written by John Kander and Fred Ebb, who wrote Cabaret and Chicago, prompting Manford to comment: 'There's some brilliant big old classic Broadway tunes in there.'
He added: 'The thing that drew me to Lieutenant Frank was that he loves the theatre and now suddenly he's investigating a murder at a theatre with a professional cast. He's really excited to be there, but he's also got a job to do… I feel a bit like Columbo.'
Manford's previous musical theatre credits include playing Caractacus Potts in Chitty Chitty Bang Bang and Leo Bloom in The Producers on the UK tours, as well as Pirelli in "Sweeney Todd in the West End and Nathan Detroit in Guys and Dolls at the Royal Albert Hall.
Set in 1959, Curtains initially ran on Broadway in 2007 with Fraser star David Hyde Pierce winning a Tony Award for in the lead role. It ran for 15 months. A Fringe theatre production has previously been staged in the UK, running at The Landor in London in 2012.
The new tour will open at Churchill Theatre, Bromley on October 4 and will tour the UK and Ireland until April 4, 2020, where it ends at the Grand Theatre, Wolverhampton. The full tour details are here.
Further venues and casting are to be announced,
Published: 18 Feb 2019
What do you think?