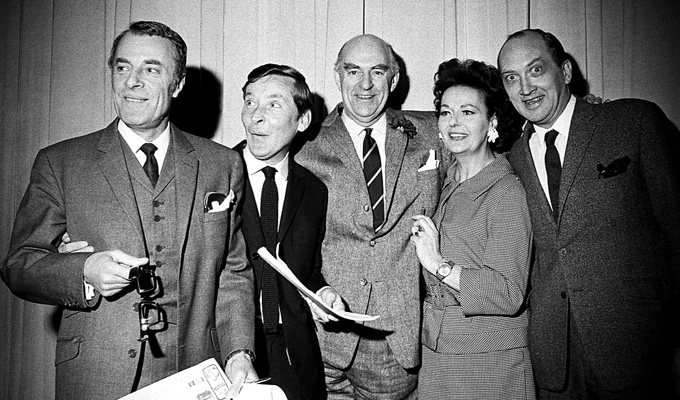 How bona! Round The Horne named best radio comedy ever
Round The Horne has been named the best radio comedy of all time.
The show, which ran on the BBC Light Programme from 1965 to 1968, was the highest-rated comedy in a poll of experts for Radio Times.
Hancock's Half Hour, which ran from 1954 to 1959, was next followed by The News Quiz, which is still on air after 42 years.
Desert Island Discs was named the top programme overall, followed by The Archers, with Round The Horne coming in at No3 across all genres.
Created by Barry Took and Marty Feldman, the programme – which was a spin-off from its predecessor Beyond Our Ken – starred Kenneth Horne, with Kenneth Williams, Hugh Paddick, Betty Marsden and Bill Pertwee plus announcer Douglas Smith and music from the Fraser Hayes Four.
Its regular characters included Julian and Sandy, two flamboyantly camp out-of-work actors speaking in the gay slang Polari; dirty old man J. Peasemold Gruntfuttock; melodramatic romantic actors Dame Celia Molestrangler and 'ageing juvenile' Binkie Huckaback; and old English folk singer, Rambling Syd Rumpo.
A total of 67 episodes were made, with a fifth series commissioned when Horne died a heart attack in February 1969 after collapsing at an awards ceremony.
The top ten radio comedies of all time, according to Radio Times, are
Round The Horne
Hancock's Half-Hour
The News Quiz
The Hitchhiker's Guide To The Galaxy
I'm Sorry I Haven't A Clue
On The Hour
Just A Minute
Dead Ringers
The Goon Show
The Shuttleworths
Published: 12 Feb 2019
What do you think?