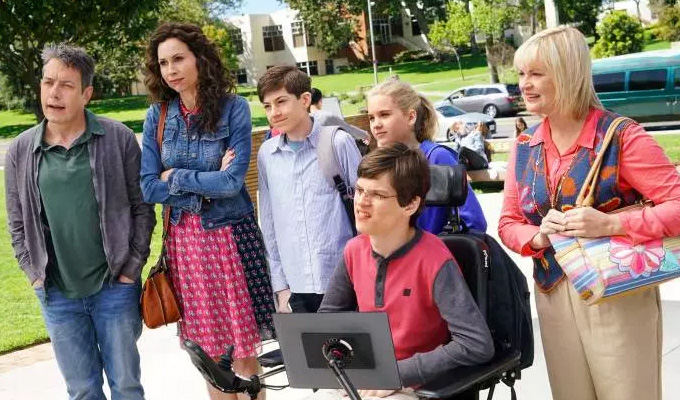 E4 acquires Speechless
Channel 4 has acquired all three seasons of the US comedy Speechless to air on E4.
Minnie Driver stars as a no-nonsense mum, Maya DiMeo, who will do anything for her husband, Jimmy and kids Ray, Dylan and JJ – who has cerebral palsy.
He communicates by using headgear with a laser pointer to indicate words, letters, and numbers on a board attached to his wheelchair, while others read aloud what he says.
The show was created by Friends writer Scott Silveri and launched on the ABC network in the States in 2016, with the third season coming to an end at the start of next month.
It has been well-received by critics, with a 98 per cent score on review aggregate site Rotten Tomatoes.
No launch date has yet been announced, with E4 saying it is 'coming soon'.
Here's a trailer for the first season:
Published: 8 Feb 2019
What do you think?