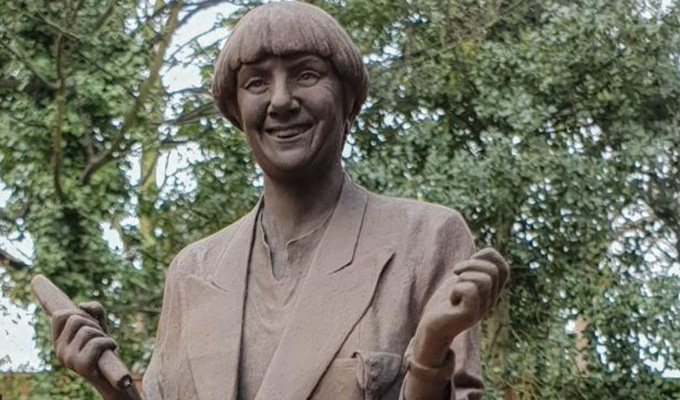 Victoria Wood? More like Peter Beardsley!
Bury council has revealed what the new statue of Victoria Wood will look like - and fans are not impressed.
Planners last week gave permission for the 6ft bronze to be erected in the town centre, but have been immediately hit by a backlash over its appearance.
The tribute is being designed by Graham Ibbeson, who has previously sculpted Eric Morecambe, Laurel and Hardy and Les Dawson - among many others.
He has said: 'I got the particular pose from watching An Audience With Victoria Wood which aired in 1988. I've tried to show her enjoying the applause, and the laughter.'
But that is not what fans think.
Mark Buckley said on Twitter: 'This statue of Victoria Wood may be the worse thing that's ever graced my eyes. Did they sculpt it in the dark?'
Radio presenter Jim Davis said: 'What a shame. Not even a remote passing resemblance to the correct gender let alone the actual woman. Disappointing as I am and always will be a devoted fan'
And comic Michael Dolan posted: 'The absolute fucking state of the Victoria Wood statue. It looks like they've just knocked the fez off the Tommy Cooper one.'
Many suggested she looked like a member of the Beatles, the Monkees or Inspiral Carpets, while other lookalikes include former Doctor Who Patrick Troughton, Gwendoline from Wallace and Gromit, artist Grayson Perry, the Red Dwarf character Dwayne Dibley, US comic Emo Philips, footballer Peter Beardsley and Mo Howard from The Three Stooges.
Uncanny! #DoctorWho #VictoriaWood pic.twitter.com/6YGCznpmb1

— Doctor Who Online (@DrWhoOnline) January 26, 2019
Was Victoria Wood in The Monkees? pic.twitter.com/o9ohP2P6zx

— Tony Mc (@tonymc589) January 26, 2019
Lovely statue of Victoria Wood approved by Bury Council. Really looks like her 🙄 pic.twitter.com/nNssJ79fyV

— Mark R. Jones (@MarkRJones1970) January 25, 2019
Love the new statue of Victoria Wood in Bury pic.twitter.com/QgNfr1WLdw

— BLTP (@Gargarin) January 26, 2019
Victoria Wood statues pic.twitter.com/8GjvsDegZp

— Rollerballs Rococcococco (@CalledVest) January 26, 2019
Another Twitter user demanded to know: 'Has the sculptor never seen Victoria Wood, or a microphone?' while another said: 'I mean...it almost looks like everybody EXCEPT Victoria Wood. '
And Natalie Conway mused: 'Looking at the Victoria Wood statue it becomes increasingly clear why Graham Norton chose to have a walkway named after him in his hometown instead.'
Here is how she actually appeared on ITV's An Audience With...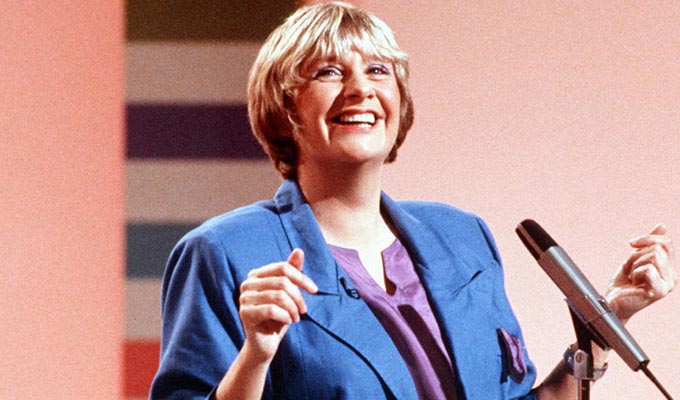 Published: 27 Jan 2019
Recent News
What do you think?