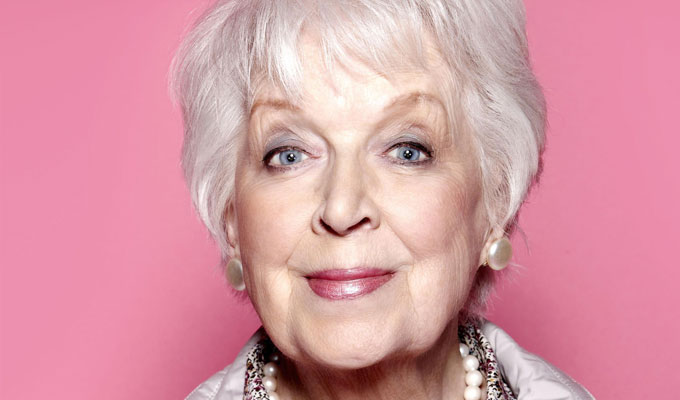 'Remember me with a smile'
Comedy stars have been paying tribute to Dame June Whitfield at her funeral in West Sussex.
Her Absolutely Fabulous co-stars Jennifer Saunders, Julia Sawalha and Joanna Lumley were among them, with the latter saying the service was 'touching beyond words'.
Saunders said: 'It's so tremendously sad to lose June. I will always be grateful that she agreed to be in Ab Fab and even more grateful that she became a dear friend.'
Others at the service at All Hallows Church in Tillington, near Petworth included Gyles Brandreth and Nerys Hughes.
After the funeral, Brandreth tweeted: 'A beautiful service remembering lovely June Whitfield - who was loved by everyone & added a special kind of happiness to everything she did. '
Roy Hudd, who starred with Dame June on Radio 2's News Huddlines for decades, delivered a eulogy.
The service struck an upbeat note: mourners were asked to wear bright colours and Dame June's wicker casket was carried out of the church to the sound of Get Happy, sung by Judy Garland.
'The feeling in the church was more like a wedding than a funeral," Lumley told the BBC. 'Her spirit was there - funny, generous and lovely.'
Dame June died aged 93 in December.
The order of service used her married name, June Rosemary Aitchison and carried the quote: 'Remember me with a smile.'
Published: 18 Jan 2019
What do you think?