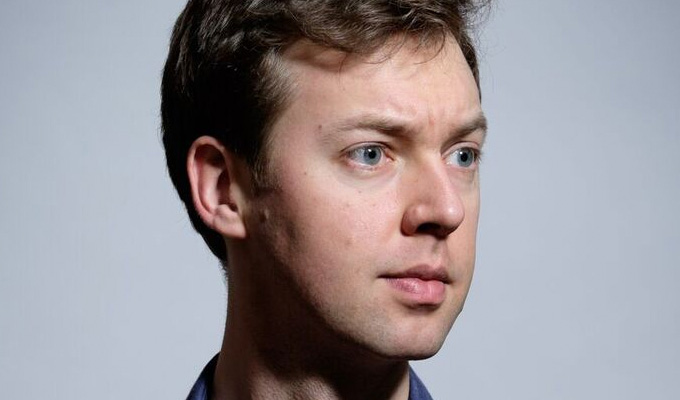 Book deal for Andrew Hunter Murray
Comedian and QI researcher Andrew Hunter Murray has signed a deal for his first novel.
Entitled The Last Day, the book is described as 'high concept'. It is set 40 years into the future after the planet's rotation has halted, resulting in half the earth facing the constant light of the sun while the other half lives in an endless, frozen night.
The novel will be released on Cornerstone imprint Hutchinson next year.
An improviser with Austentatious and a member of the No Such Thing As A Fish podcast, Hunter Murray said: 'The idea for The Last Day grabbed me in 2016 and it didn't let me go until it was finished.
'I'm thrilled to be working with the wonderfully talented team at Cornerstone, who will be bringing it to life, and I can't wait to share the story with readers.'
Publisher Selina Walker told trade website The Bookseller: 'This is a truly prescient, gripping, accomplished read that keeps you glued to the pages while making you think about the fragility of the world around us.
'It is particularly exciting to be publishing such an original and creative writer at the beginning of what we fully expect to be a long fiction career.'
Published: 7 Jan 2019
What do you think?