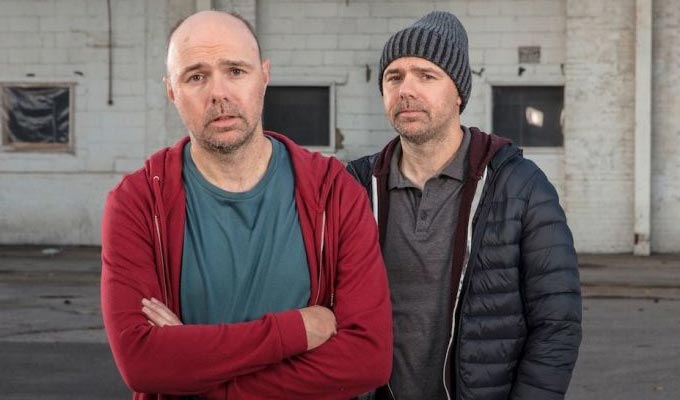 Sky isn't sick of Sick Of It
Karl Pilkington's Sky comedy Sick Of It has been commissioned for a second series.
In the show, which he co-wrote with his long-time producer and director Richard Yee, Pilkington plays both himself and his grumpy, inner voice holding him back
The star said: 'I should be chuffed that people liked it enough that Sky want a second series, but just like in Sick Of It, my inner voice is reminding me of the sleepless nights and stress I went through when doing the first series. I can never enjoy anything.'
Yee added: 'There's no one able to express the anxiety and confusion of the modern world with as much wit and humanity as Karl, so it's a joy to be bringing him and his miserable alter ego back for a second series of Sick Of It.'
The second series of Sick Of It will air late in 2019 on Sky One.
Production credits
Produced by: Me+You Productions and Alrite Productions. Director: Richard Yee
Executive producers: Karl Pilkington, Richard Yee, Krishnendu Majumdar.
Commissioned by: Jon Mountague from Sky
Published: 20 Dec 2018
What do you think?