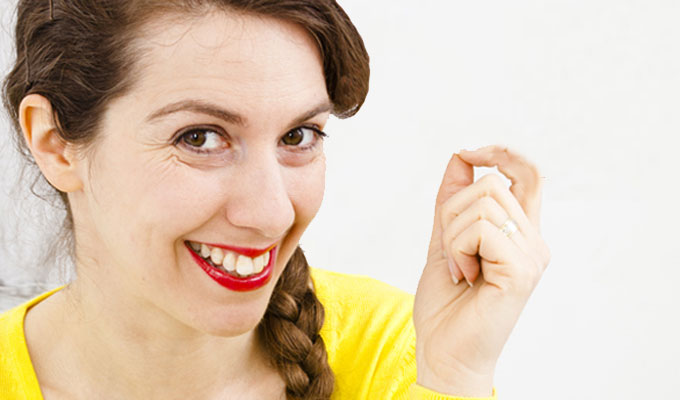 What about OUR safe space?
The London college that demanded a comedian sign a 'safe space' agreement has been accused of fostering a hostile environment for comedians.
Female stand-ups were subjected to abusive, aggressive and intimidating behaviour from one man at an International Women's Day gig last year, it has been claimed.
And rather than eject the bully, staff at SOAS turned on one comic when she used harsh language in a bid to silence him.
Meryl O'Rourke was compering the gig, a benefit for people in Yemen, and described it as one of the most intimidating gigs of her career.
She said the bar staff were 'aggressive and unhelpful' throughout the night, even being difficult about turning off a disco light before the show started.
O'Rourke recalled: 'We were heckled solely by men - one of whom asked us to turn the mic down so he could continue his chat.
'One guy, not at the gig but in the room (it was a huge bar) ran up and shouted "you're fucking shit" at every new, female comic. Then ran off again.
'The female bar manager refused to eject him. Members of the crowd tried to reason with him.
' And all the acts were BME (black and minority ethnic) except two of us: so it was also a white guy shutting down women of colour.
'Finally, as I was talking about the situation in Yemen he shouted that I wasn't funny. I explained that I wasn't intending to be at that point and called him a c**t.
'At THIS point the bar manager intervened and told me to stop the gig. Cos I'd said c**t and it was on some list somewhere.'
She said she had not been asked to sign the sort of 'safe space' contract that Konstantin Kisin has complained about, but said the issue was not comedians but the audience.
'No one at the gig felt safe from the other users of the bar,' she said. 'This isn't a story about PC gone mad. It's about SOAS really not liking comedy and fundamentally not understanding words and how they're used. Which is worrying for a university.'

SOAS Students' Union general manager Peter Baran told Chortle that no complaints had been lodged about the gig, and that he could find no record of it having been booked in the venue.
He said: 'We do not normally run comedy nights in our bar as it isn't an appropriate space for it (it's noisy and we cannot segregate members), so I am very surprised that this was booked. I can't find any reference to it in our booking forms from last year.'
Published: 14 Dec 2018
What do you think?