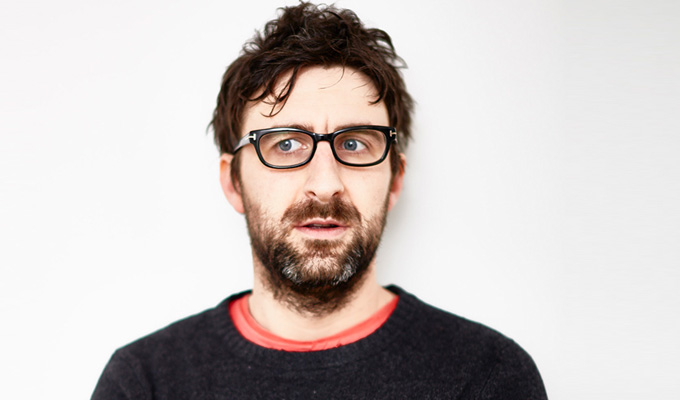 Mark Watson to perform another marathon show
Mark Watson is to embark on another of his marathon shows, the first in four years.
The comic announced the news in a newsletter to fans, but remained tight-lipped about the details, saying: 'I'm not allowed to say much at the moment.'
He said: 'It will feature all sorts of well-known names, some already booked, some that we won't know about until they show up.
'These shows are probably the best, most fun, most memorable things I do in my career, and that's why I would like the audience to be made up of my most enthusiastic/unhinged fans. Or at least ones that can stay awake well.'
The gig will be in aid of charity and one way of guaranteeing ticket will be to undertake a marathon challenge during the show.
Pervious efforts have included the world's longest ever hug, watching Beverly Hills Chihuahua on a loop for an entire day, and writing 'I am an idiot' over and over again.
Watson said: 'We'll be keeping back a certain number of tickets for people who put themselves forward for challenges, which you can do by emailing corry@impatientproductionsuk.com. There: hear that clattering sound? That was a gauntlet being laid down.'
The comic's first long show lasted 24 hours, and was staged at the Edinburgh Fringe in 2004. The following year he performed a 2,005-minute show and in 2006 he performed a 36-hour show, his longest yet.
More details will be released after Christmas,
Published: 13 Dec 2018
What do you think?