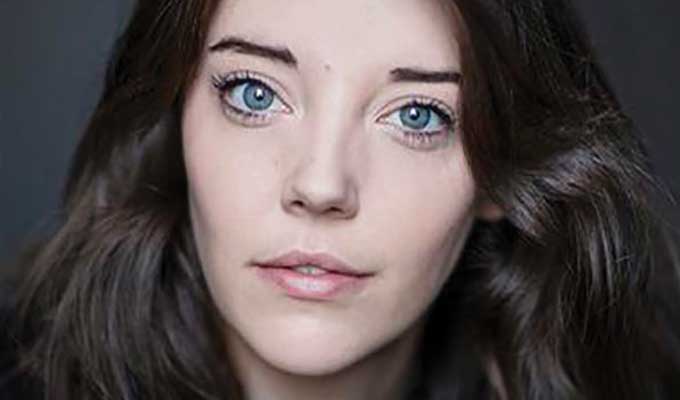 Comedy Central orders all-female online sketch show
Comedy Central has commissioned a new all-female sketch show, a series from Plebs star Ryan Sampson and a second series of Fin Taylor's Bullshit Bingo – all of which will go out online.
The broadcaster also ordered a third series of Josh Investigates from YouTuber Josh Pieters and a new web series from Georgie Fuller and Danni Jackson, being the Bad Snappers internet shorts, called Bad Cramps.
Comedians including Harriet Kemsley, Sarah Morgan, Gemma Arrowsmith, Kat Butterfield, Cassie Atkinson have written for the female sketch show Laughing At Salad, which will be released on Comedy Central International's YouTube and Facebook pages next month.
The nine-part sketch series will be performed by Maddie Rice, pictured, Beth Rylance, Bronwyn James, Danielle Vitalis and Elinor Lawless.
Sampson's show Waiting, is a ten-part scripted series in which two characters are stuck waiting in various different scenarios.
Bad Cramps will launch today with six five-minute episodes described as 'a sexy, raucous and completely inappropriate take on everything from one-night stands to heavy periods'.
Release dates have not yet been announced for the return of Josh Investigates or Fin Taylor's Bullshit Bingo, in which the comic conducts vox pops to get unsuspecting members of the public to say buzzwords
Published: 10 Dec 2018
Recent News
What do you think?