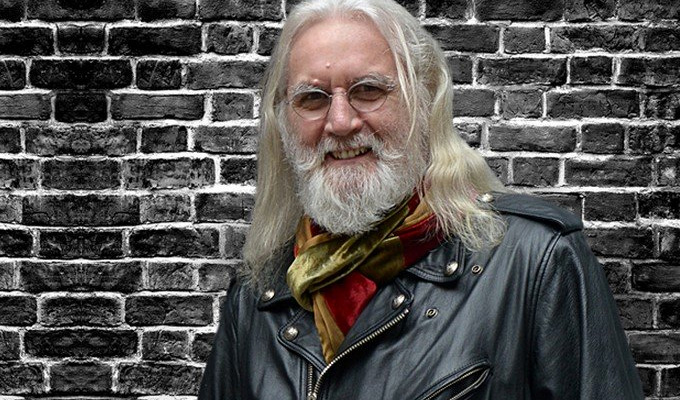 'I won't ever tour again'
Billy Connolly has announced his retirement from stand-up after a 50-year career.
'I won't ever tour again,' the comedian admitted in an interview with the Radio Times. 'It's the rigmarole of getting around.
'I've had 50 years as a professional, that'll do me. I kind of miss it, but I get enough chances to talk to people and be funny.
The 76-year-old also revealed that he had tried medicinal cannabis to treat his Parkinson's disease.
'I just got bomb happy – just stoned,' he said. 'It was quite pleasant, but I don't want to do that every day.'
Although the comic says 'I have good days and I have better days', he is still coming up with jokes. 'I had an idea a couple of weeks ago that would have been brilliant,' he said. 'I invented a fundamentalist Islamic rock band called Jihadiwaddy.'
Connolly, who now lives in Florida, also said the rise of Donald Trump, was indicative of a rising fascism around the world.
'It's happening everywhere,' he said. 'I think it's called fascism. They can call it white nationalism if they like, or alt-right, but it's that Hitlerian lie-telling.
'Mocking the press, saying they're the enemy of the people. It's kind of frightening.'
He also said Brexit is a 'joke' the EU referendum 'a con-job'.
And he repeated his annoyance in Michael Parkinson telling the world his brain was 'dulled' following a 'sad and awkward' encounter at an awards lunch. 'It made my life a bit difficult,' he said. 'People feeling sorry for me, I don't like that.'
Connolly was speaking to promote his Ultimate World Tour, which airs on ITV on Thursday next week – while he also returns to Glasgow for a BBC2 show over Christmas.
The Radio Times says there is an 'elegiac' mood to the ITV show, with 'lingering sunsets, unhurried fishing trips and palpable sense of an ending'.
The comedian admits that viewers might wonder if this is the last time they will see him on TV. 'That's always on my mind, whenever I do anything now,' he admits.
And despite his insistence that he won't tour again, last week he said he hasn't entirely ruled out a one-off gig at a venue such as the O2 in London.
• The new edition of Radio Times is out today
Published: 3 Dec 2018
What do you think?