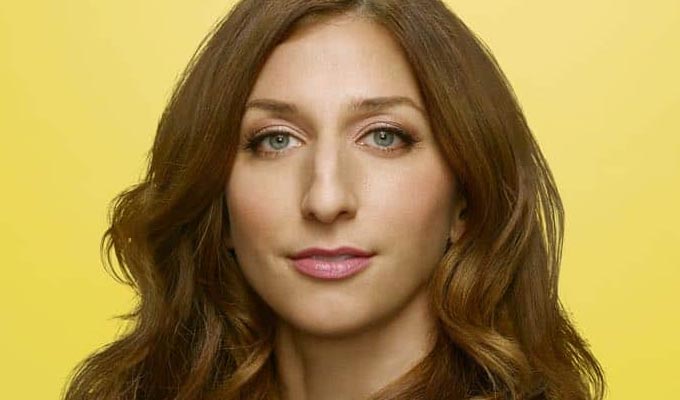 Chelsea Peretti quits Brooklyn Nine-Nine
Chelsea Peretti is quitting Brooklyn Nine-Nine.
The comic, who plays oddball receptionist Gina, announced that she won't be doing the full sixth season of the cop comedy on Twitter.
But she added: 'That doesn't mean I won't ever be back, winky face emoji, heart emoji. I want to thank you for the hours you spent watching Gina be Gina: confident, idiotic-but-smart, pithy, and infused with rhythm and cell-phone radiation.'
The shows' creator Dan Goor then posted his own tribute, saying: 'From the moment Mike Schur and I decided to create the show, we wanted Chelsea Peretti to be a part of it, and she always will be.
'She has brought so much to her amazing, hilarious, unique portrayal of Gina Linetti, which is not surprising since she is one of the funniest people in history.
'We have tried really hard to create a storyline for her departure that lives up to the character that can only be described as "The human embodiment of the 100 emoji."
'While it's sad to see a member of the family leave, we are so proud of Chelsea and excited for what she does next. Also, I know for a fact this isn't the last we'll see of Gina Linetti. I mean she got run over by a frickin' bus, and she only missed like a week of work.'
The sitcom is about to resume on America's NBC netwrok, which saved the show after rivals Fox cancelled it last season.
It airs on E4 in the UK.
Here are some of Gina's finest moments:
Published: 3 Oct 2018
What do you think?