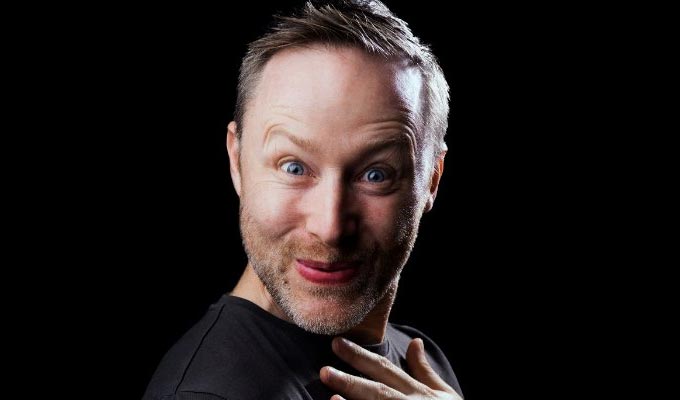 Limmy announces book tour
Limmy has announced a book tour for 2019.
The dates, which kick off in his Glasgow hometown in March, come shortly after publication of his memoirs, Surprisingly Down To Earth, And Very Funny.
The title is taken from the tweet the comedian, real name Brian Limmond, sends out after every celebrity death, claiming to have met them at a charity function. His tweets often catch hard-pressed journalists out with Digital Spy the latest to be taken in , by repeating the tribute after Chas Hodges died at the weekend.
The new tour promises 'a night of anecdotes and chit-chat' to tie in with the publication, including an audience Q&A and book signing.
The title will be published by Harper Collins on February 21 and is available to order here.
It promises to tell how he went from a run-down Glaswegian council estate to fronting an acclaimed TV sketch show – from early run-ins with the police as a teenager, running away from a helicopter, to an alcohol addiction that saw him nearly drink away his life and career.
' Limmy has struggled with demons, good and bad, for as long as he can remember,' say the publishers. 'As much as he'd love to kill them off, they are also the fuel for his own, very particular sense of humour which has made him one of the most respected and mercurial comic talents alive today.'
They add: 'This is no run-of-the-mill comedian's memoir. There is real introspection here, a real quest to try and understand what it is that makes him tick, and why he does the self-destructive things he does.'
The tour goes on sale at 10am on Friday. Click here for the full schedule of dates.
Published: 24 Sep 2018
What do you think?