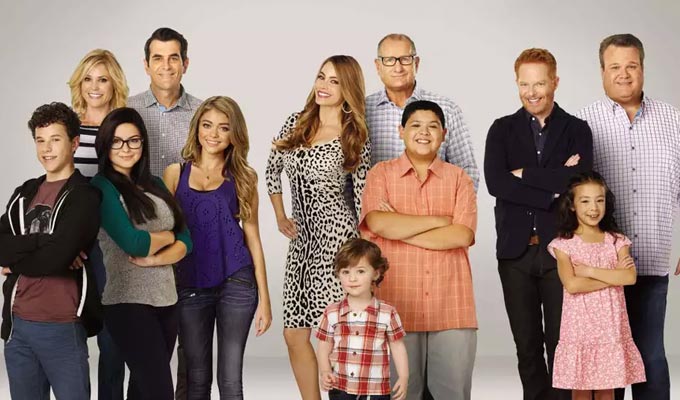 Modern Family to kill off a 'significant' character
A 'significant character' is to be killed off in the next series of Modern Family
Co-creator Christopher Lloyd told EW that: We're handling some bigger life events in this season.
'We do deal with a death, which is certainly a topic that families have to deal with, and on television, it's not easy to do because that's a heavy subject. But at the same time, it would seem unusual for a family not to go through it.'
Although declining to name the character, Lloyd added that they were 'significant' and that the death 'will be a moving event — and an event that has repercussions across several episodes.'
The upcoming tenth season could be its last, as the sitcom is also entering the final year of its current contract with broadcaster ABC.
But Lloyd said the door may still be open for more, saying: 'There's goodwill on both sides to make it happen. Well, if we can do another season, we may as well. I'm hoping that we have some news on that [soon], and if it winds up that we tried and just couldn't make it work, we will have a great final season for sure.
The show stars Ed O'Neill as patriarch Jay Pritchett, married to glamorous Gloria (Sofia Vergara) and their adult children Mitch (Jesse Tyler Ferguson), who is married to Cam, Claire (Julie Bowen), who is married to Phil Dunphy (Ty Burrell) and a mother of three, and the much younger Manny (Rico Rodreguez).
Other older occasional characters include Phil's father Frank, played by Fred Willard; and Jay's ex-wife DeDe, played by Shelley Long.
Season ten kicks off in the US on September 26. No UK broadcast date has yet been confirmed, but the sitcom has been shows on Sky One since it launched.
Published: 14 Sep 2018
Recent News
What do you think?