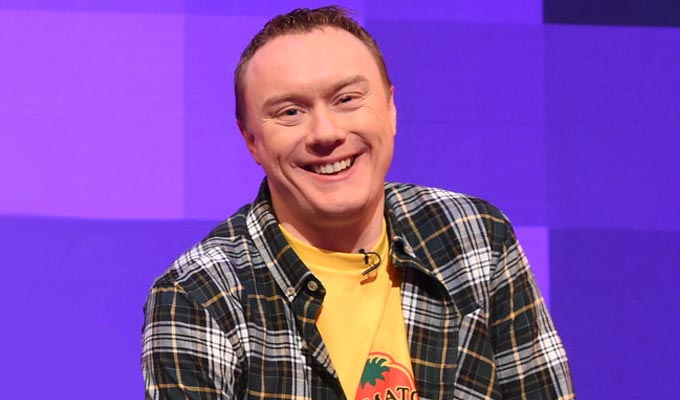 New book from Go 8-Bit's Steve McNeil
Go 8 Bit co-creator Steve McNeil has written a comic history of classic video games.
In Hey! Listen!, the comedian – also team captain on the Dara O Brain-fronted Dave show – covers the genre from its origins in the late 1970s up to the mid-1990s.
Publisher Headline says it will span 'the appallingly bad to the breathtakingly good,' adding: 'He will also take us through the nerdy geniuses who created them, their fierce rivalries and risks often leading to some of the most farcical moments in the history of entertainment.'
The blurb for the title even mentions the fact he is so obsessed with gaming that he took his Nintendo Wii on honeymoon – and played it so much he damaged an eye and had to wear an eye patch, earning him the nickname 'the pale pirate'.
Hey! Listen! – named after one of the most irritating phrases spouted by the fairy Navi in The Legend of Zelda universe – will cover the likes of Space Invaders, Donkey Kong, Frogger, Mario, Sonic, 3D Wolf, Lemmings and Worms.
It will be published in April next year and you can order it here.
McNeil co-created Go 8 Bit with his double act partner Sam Pamphilon, who is the opposing team captain. It has run for three series but its future is uncertain as there has been no news of a fourth season being commissioned.
He has a partner channel on mammoth gaming website Twitch and is to launch a comedy history of games video on YouTube next week.
Published: 11 Sep 2018
Recent News
What do you think?