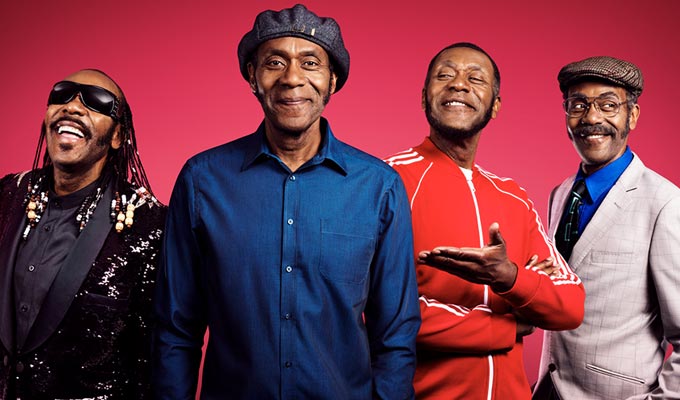 Lenny happy returns....
The best of the week's comedy on TV and radio.
Tuesday August 21
RHOD GILBERT'S WORK EXPERIENCE: The BBC Wales series in which the comic tries various jobs comes to Dave. In this opening double bill, he tries being a binman, running a large family with seven kids, working as cabin crew, and being a Royal Navy rating. Dave, 10pm.
THE Tim Vine CHAT SHOW: A summer special edition of the chat show where the comedian interviews audience members, recorded at the Pavilion Theatre on Cromer Pier in Norfolk. Radio 4, 6.30pm
Wednesday August 22
THE Lenny Henry BIRTHDAY SHOW: As the comedian turns 60, Sir Trevor McDonald hosts a look back at a career that started 43 years ago when the 16-year-old Lenny Henry bunked off school to appear on TV talent show New Faces. As well as archive clips, the programme promises new sketches on topical subjects. BBC One, 8pm
JUDGE ROMESH: In the second of tonight's two episodes (at 10.30pm), the sage Ranganathan tries to settle a 30-year row over cash between Shaun Ryder and Bez from the Happy Mondays. Dave, 10pm
SARAH KENDALL: AUSTRALIAN TRILOGY VOLUME 2 The award-winning comedian and storyteller Sarah Kendall returns with more one yarn, spun out over three parts: a collection of seemingly unconnected stories and memories, which, together, form a meditation on luck, survival and hindsight. In this first part, Sarah shares her childhood memories of her brother's sixth birthday party, their first pet and of her family gathering on the lawn to catch a glimpse of Halley's Comet in 1986. Radio 4, 6.30pm
Friday August 24
THE ROYLE FAMILY:Gold, 9pm
THE BIG ASIAN STAND-UP: In the second showcase, Nish Kumar introduces Sunil Patel, Mawaan Rizwan, Sukh Ojla, Mark Silcox and Ahir Shae. BBC Two
FUNNY FROM THE FRINGE: Jayde Adams hosts 'the full Edinburgh Festival Fringe experience, but in your ears'. Radio 4 Extra, 10.30pm
Published: 19 Aug 2018
What do you think?