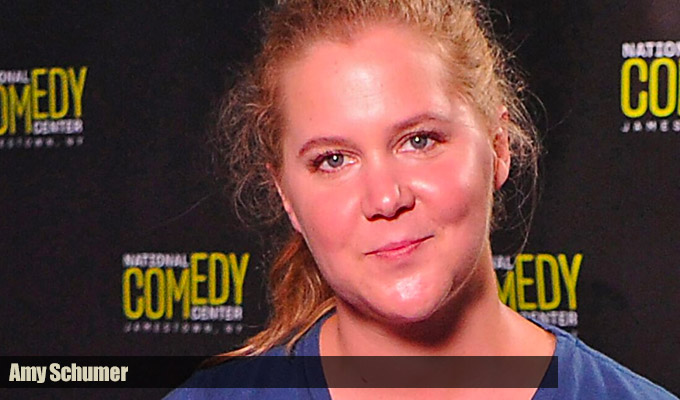 America ges a $50m comedy museum
America now has its first museum dedicated to comedy, built in Lucille Ball's home town of Jamestown, New York.
The $50million National Comedy Center.tells the story of comedy from its origins through the present, with more than 50 interactive exhibits and rare comedy artefacts.
Comedians including Amy Schumer, Lily Tomlin, Dan Aykroyd, Lewis Black, W. Kamau Bell and Judy Gold helped launched the tourist attraction.
Its executive director Journey Gunderson said that early visitors told her they could 'spend days inside'.
'The consistent response has been that this is much, much more than anyone ever imagined,' she added. 'Lucille Ball understood the power of comedy and had the vision for her hometown to become a destination that would educate, foster and inspire. To say it feels good is an understatement.'
Schumer added: 'When I got into the National Comedy Center I got really overwhelmed and really emotional. It was just really moving and it was really meaningful that we have a place now for our heroes.
'It's so important to share the legacies of the comedians before us, because you look at Lenny Bruce and these comedians that would fight for their right to say what they wanted and express themselves and make jokes about things that maybe they weren't supposed to.

'I'm really grateful to the women who have come before me. It was a different time and because they got up there is why I have the luxury of even being able to do stand-up and say any of the things I want to on stage."
'I'm grateful that the National Comedy Center exists. It felt good to believe that our legacies will be remembered.'
The site is about 100 miles from Niagara Falls aims to draw in comedy fans from around the world, in the same way that the Rock And Roll Hall Of Fame has boosted tourism in Cleveland.
Rowan & Martin's Laugh-In producer George Schlatter claimed: 'This is the best thing that ever happened to comedy."'
Ball's daughter, Lucie Arnaz said: 'My mother would be over the moon with joy that her hometown decided to follow her advice and, instead of erecting some passive monument to her, pay homage to the healing power of love and laughter, the remarkable, life-saving tonic that is humour. Celebrate it. Study it. And find out how to make sure there is always more of it.'
Published: 7 Aug 2018
Recent News
What do you think?